Presidency Says Pro-Biafra Protests Will Hurt The People Of The South East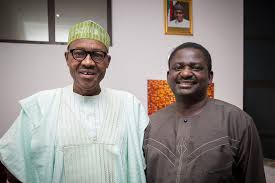 Estimated Reading Time: <1
Senior Special Adviser on Media and Publicity to the President, Femi Adesina, has said that the South East region would be hurt by the agitations and protests for the creation of a Biafran state.
Adesina says unless the current strategy being employed is changed, the region will be greatly affected by the ceaseless protests and agitations for secession.
In a recent interview with Vanguard, Adesina said: "Although the government has to play a leading role, it is not the duty of the Federal Government alone. It is the duty of all Nigerians."
"Some parts of the country are still in the pre-election mood, which should not be. Elections are over, a government has been sworn in, we should team up as Nigerians, reconcile and move our nation forward."
"I believe the region where such (regional unrest) is happening, at the end of the day, would hurt itself more, unless the people quickly change their strategy.
So it is a collective responsibility of all Nigerians, not just for the Federal Government."