INEC Urge Nigerians To Disregard Social Media Results On Kogi Polls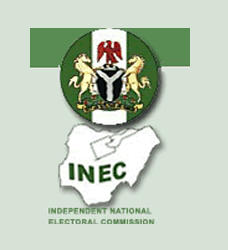 Estimated Reading Time: <1
The Independent National Electoral Commission, INEC has urged residents of Kogi state and other stakeholders to disregard results currently trending in the social media in respect of the ongoing gubernatorial elections in the state.
INEC said it is the only constitutionally-mandated body to declare or announce such results, dissociating itself from the authors.
In a tweet, the commission described the results as grossly inaccurate and should be disregarded. "INEC wishes to state that results of Kogi Governorship election being posted on Social Media are inaccurate and should be disregarded", INEC tweeted.
It said official results will subsequently be announced and the winner of the election declared by its returning officer.
Meanwhile, the Nigeria Security and Civil Defence Corps, NSCDC has explained why it deployed hundreds of officers and men of its armed squad for the elections, saying intelligence reports had indicated that there could be possible attacks on some critical public assets in thee state.
Acting Deputy Commandant General in charge of Operations, Dr Nnamdi Nwinyi who is leading the operations in the state, disclosed this in an interview with our correspondent yesterday.
He said apart from the initial deployment of 5, 000 personnel, an additional 1,200 personnel of its specialized units were deployed following receipt of the intelligence report.
"We decided to deploy officers and men our armed squad because we have identified many soft targets like the Geregu Power Plant, the steel infrastructure and many others. Our personnel were deployed in and around those assets to stace off any untoward action from unscrupulous elements", he said.