Group Faults The Invasion Of Bafarawa's Home And The Continued Detention Of Dasuki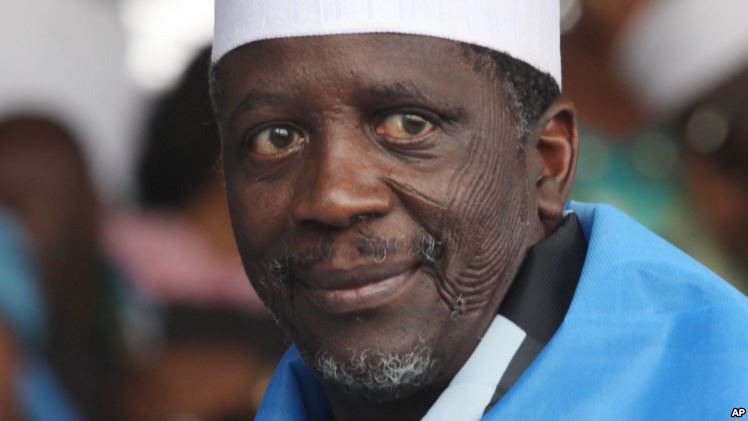 A pro-democracy and human rights group, Coalition Against Injustice, CAI, has faulted the reported invasion of the residence of the former Governor of Sokoto State, Alhaji Attahiru Bafarawa by the operatives of the Department of Security Servise (DSS).
It also condemned the Presidency's arrest order on the former National Security Adviser, Col. Sambo Dasuki (retd), describing the actions as, "the return of dark days in Nigeria."
In a statement jointly signed by its National Coordinator and National Secretary respectively, Messrs Isa Tijjani and Yerima Shetima, the group viewed the two developments as "crass exhibition of dictatorial tendencies and an attempt to return Nigeria to the dark days of the era of Military dictatorship exemplified by the statement emanating from the Presidency directing the arrest of Col Sambo Dasuki rtd and others by the President."
According to the statement, no one is sympathetic, backing or shielding those that committed crimes against the nation, but it is worrisome to note that, "such a statement from the President not only smacks element of vindictiveness but already comprises the case even before commencement."
While it wondered whether the Presidency has now assumed the responsibility of arresting people, and thereby usurping the duties of agencies like the ICPC, EFCC and the Police, whose responsibility is to arrest and prosecute offenders," it maintained that, "certainly a court of law and the Presidency cannot arraign anybody."
Querying whether those people in question could get a fair trial, CAI argued that "the statement from the President has foreclosed that.
Besides, it noted that, "events emanating from President Muhammadu Buhari's actions have clearly shown that he belongs to himself alone and not to everybody according to his inauguration promise."
The group also expressed shock over the reported forceful invasion and ransacking of Bafarawa's residence by the DSS, suspecting that, "the intention was to snatch his passport and stop him from further travelling outside the country."
The group now reminded that, "Alhaji Attahiru Bafarawa is under a valid subsisting bail from a court of law," suspecting that, Bafarawa's offence was likely to be his audacity to escort Dasuki to court?
"In the face of the foregoing, we want to be categorical in saying that we will escort Dasuki to court any day he is charged, we will do so to the logical conclusion of the case.
We hasten to remind President Buhari, his government and all his state apparatus that what people gave him were their votes and not their liberty."