Diezani's Family Outraged Over Dele Momodu's Visit, Lawyer Says Conversation Was For Private Consumption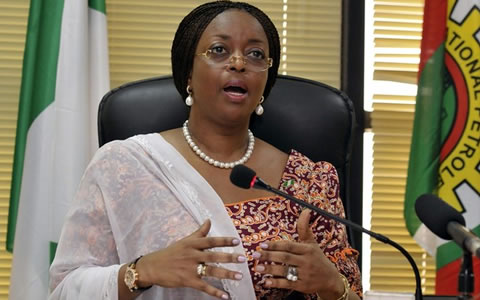 Members of the immediate family of embattled former Minister for Petroleum Resources, Diezani Alison-Madueke, as well as her legal team are outraged over the recent visit of Nigerian journalist Dele Momodu to the former minister's London flat.
In an interview with SaharaReporters, Mrs. Alison-Madueke's Nigerian lawyer, Oscar Onwudiwe, asserted that the ex-minister never intended or authorized anything from that meeting to be broadcast to the public.
According to Mr. Onwudiwe's account, Mr. Momodu, publisher of The Boss magazine, "met (with Diezani) on a personal visit with the family." He added that Mr. Momodu and the family had enjoyed a good relationship in the past.
Even so, Mr. Onwudiwe insisted that no permission was ever granted to have Mrs. Alison-Madueke's photo taken. He stated that the ex-minister's family became "very upset" about what has transpired after the meeting between Mr. Momodu and the former minister. The lawyer disclosed that Mrs. Alison-Madueke and her family were not ready for her to make public statements yet.
The reporting based on Mr. Momodu's meeting with Mrs. Alison-Madueke has stirred national controversy. In the interview, the former Minister denied ever stealing money while in government. However, a significant percentage of the Nigerian public believes her assertion to be untrue.