48 Hours Before #KogiDecides; Police To Deploy 5 Officers To Each Polling Unit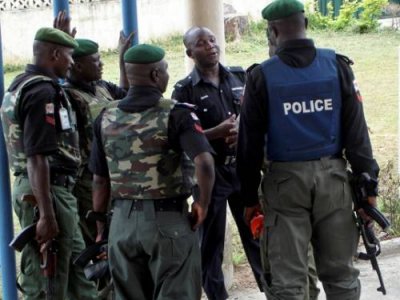 Estimated Reading Time: <1
By Chris Nomjov
Ahead of Saturday's governorship elections in Kogi state, the Nigerian Police says, it plans to deploy five officers to man each of the 2,548 polling units in the state; to guarantee maximum security during the election.
The state police command headquarters was filled with officers waiting to be redeployed to various divisions and commands, from where they will be assigned to their units.
Already, a heightened law enforcement presence – including armed police – was deployed to the Independent National Electoral Commission (INEC) headquarters where non-sensitive materials were being loaded for distribution to collation centres.
In addition, the Inspector General of Police, Solomon Arase, deployed three Commissioners to assist the Deputy Inspector-General in charge of Operations, Sotonye Wakama, in overseeing Saturday's poll.
Each commissioner will supervise a senatorial district. The three Police Commissioners posted to the state are – Isaac Eke, Peter Ogunyanwo and Sam Okaula. They will work with three Assistant Commissioners.
At least 4,969 personnel of the Police Mobile Force (PMF) drawn from different squadrons across the country are to complement the 11,000 conventional police operatives and other security agents on ground, the police said.
Spokesman of Kogi Police Command, Ovyie William, said the Force is prepared to ensure a peaceful election on Saturday.