Buhari Seeks National Assembly Approval To Borrow N2.10 Trillion To Finance The 2015 Budget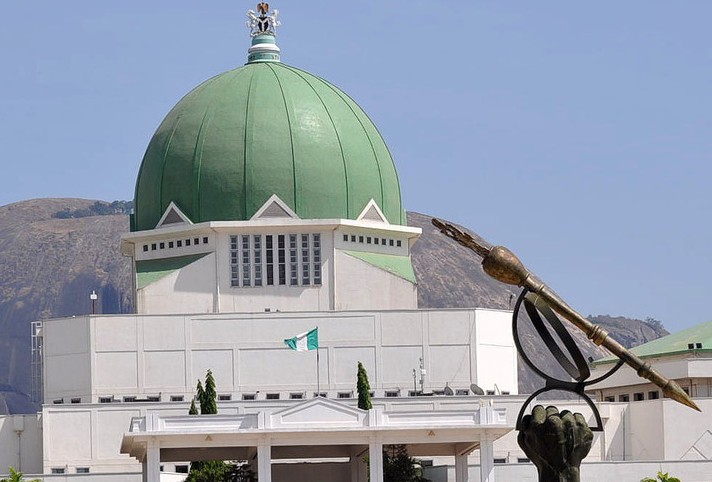 Estimated Reading Time: <1
President Muhammadu Buhari has written to the National Assembly demanding the approval of a supplementary budget to be expended for the remaining part of the year.
The letter, which was addressed to the President of the Senate and read at Wednesday's plenary by the Senate President, Dr Bukola Saraki stated that the supplementary budget worth N2.1 Trillion was to enable the Federal Government fund its schedule of Recurrent Non-debt Expenditure and Capital Expenditure.
The supplementary budget document prepared by the Budget Office of the Federation seeking authorization reads in part:
"An act to authorise the issue from the Consolidated Revenue Fund of the Federation the total sum of N465,636,926,857.00 (Four Hundred and Sixty Five Billion, Six Hundred and Thirty Six Million, Nine Hundred and Twenty Six Thousand, Eight Hundred and Fifty Seven Naira) only is for additional. Recurrent (Non debt), while the balance of N5,000,000,000 is for contribution to the development fund of additional Capital Expenditure for the year ending on 31st day of December, 2015".
The breakdown shows that the sum of N31,856,512, 305 (Thirty One Billion, Eight Hundred and Fifty Six Million, Five Hundred and Twelve Thousand, Three Hundred and Five Naira) was estimated to be spent as outstanding payment of the severance gratuity and allowances of outdone and incoming legislators and legislative aides.
In his remarks, in view of the fact that the year has only five months to the end and the complicated legislative process that may take up to two weeks, the Senate spokesman, Senator Sabi Aliyu assured that the Senate was aware of the enormity situation Nigerians were passing, hence it would be given accelerated hearing.
"The Senate was fully aware of the situation Nigerians were passing and taking that into consideration, it would be given accelerated hearing", Sabi noted.
According to him: "Part of the process was the inauguration of some relevant Committees later today and as soon as that was done, they will start sitting immediately," he maintained.