Buhari Promises To End Rice Importation, Diversify The Nigerian Economy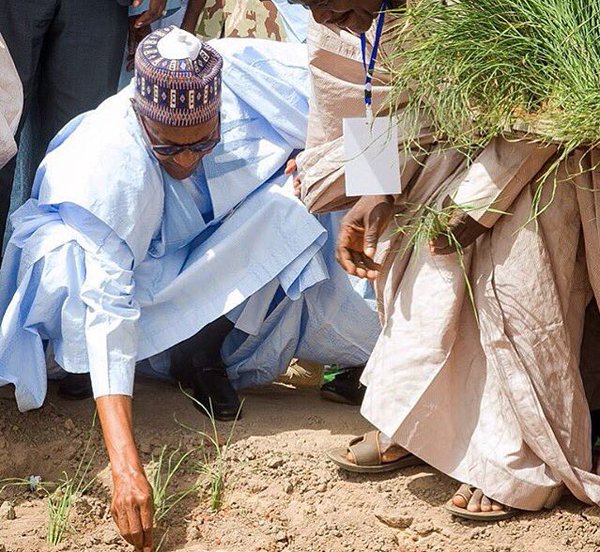 Estimated Reading Time: <1
President Muhammadu Buhari yesterday flagged off the N20 billion rice farmers programme in Kebbi state with a promise to put an end to importation of rice into the country.
The programme is an initiative of the Central Bank of Nigeria, CBN, aimed at assisting farmers to increase the production and supply of feedstock to agro-processors.
President Buhari explained that the urgent need of his administration to exploit the huge potentials in the agricultural sector is the gradual collapse of the oil sector and expressed the hope that the CBN-anchored programme will take millions of Nigerians out of poverty and create job opportunities for the mass of the unemployed.
According to the President, the discovery of oil in the country was meant to complement other sectors of the economy but that the reverse has been the case, adding that growing the agricultural sector will help balance the scale of the dwindling oil economy.
He said that his administration's desire to diversify the economy and boost food production arose out of the need to reduce the country's heavy reliance on imported foods, thereby creating millions of jobs for the people and taking farmers out of poverty.
President Buhari further explained that the importance of agriculture in the economy cannot be over emphasized due to huge economic potentials in the sector that is capable of replacing the nation's crude oil, adding that in the 70s, the economy of the country was built on agriculture before the discovery of oil.
"In the 70s, the nation's investment and companies were financed by the agricultural proceeds before the discovery of oil," he said.