Ford Launches First Made-In-Nigeria SUV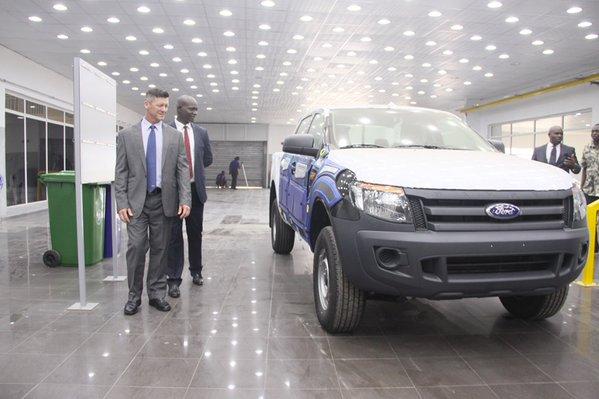 Estimated Reading Time: <1
By Chris Nomjov
Global automobile giants, Ford motors has unveiled its first made-in-Nigeria sport utility vehicle (SUV), Ford Ranger; through its Nigerian subsidiary, Ford Nigeria.
The big announcement was made on the company's Twitter page;
"Congratulations Nigeria! We've unveiled the first #FordRanger to come off our new assembly line in Nigeria,"
With this, Ford joins Volkswagen, Peugeot and 30 other automobile companies to have signed commitments to begin assembly in Nigeria, just as a PricewaterhouseCoopers (PwC) report confirmed in October.
The report, which focused on the Nigerian automobile industry revealed that the country has the potential to become the hub of Africa's automotive industry.
Titled Africa's next automotive hub, the report focuses on reviving the automotive industry through the National Automotive Industry Development Plan (NAIDP).
"The report noted that the new policy has attracted a number of top automotive brands into the country with three already commencing assembly in the country as at 2015," a PwC statement read.
"It pointed out that 30 other brands have signed commitments with technical partners and have already obtained licenses to assemble passenger cars, sports utility vehicles (SUVs), buses and trucks in the country."
A major discovery from that report was that Nigeria spends as much as N683 billion (US$3.45b) on annual imports of 100,000 new vehicles and 300,000 used ones, popularly regarded as Tokunbo.