Behold The Buhari Cabal! The Men Who Will Shape Buhari's Government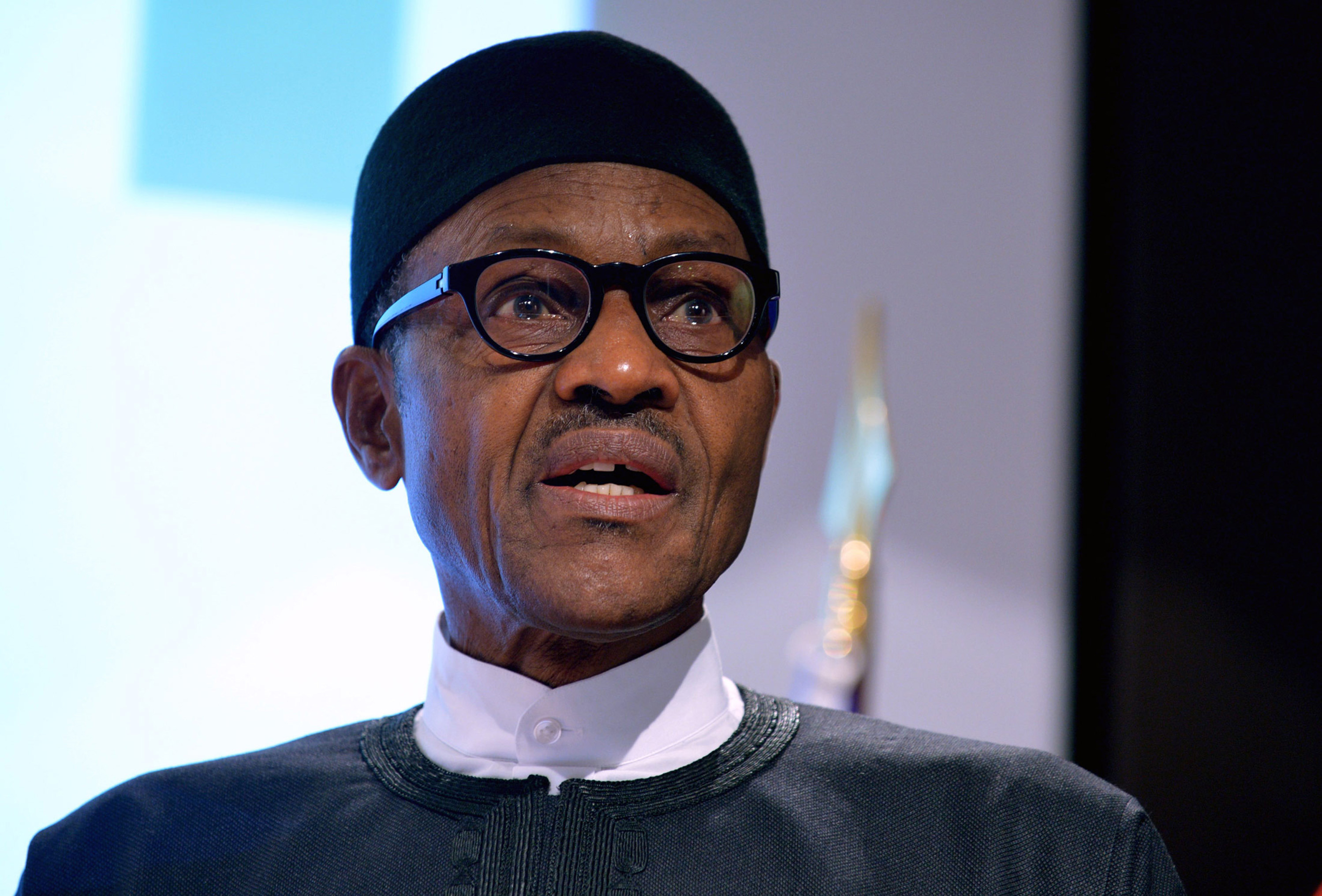 Estimated Reading Time: <1
In every government there are people called the President's men because of their enormous influence on state affairs, which is due to their closeness with the President and the positions they occupy. The Muhammadu Buhari's administration is expected to be shaped by some Nigerians who in the recent past helped to project him into the formidable political phenomenon he has turned into.
Abdulrahaman Danbazau
He is a retired Lieutenant-General and former Chief of Army Staff. The Kano born General has always been in the protocol list of President Buhari since May 29, 2015 after the inauguration. He had a doctorate degree in criminology and was speculated to be appointed the National Security Adviser until Babagana Monguno was appointed in April 29. The fact that Danbazau made the ministerial list and was assigned Ministry of Interior showed that he is a formidable figure in the present administration.
As an Army General and having occupied one of the highest echelons in the military, Danbazau understands politics at the highest level of government. He is also coming from an emirate where the Emir is also a favourite of the administration; couple with fact that he has favourable relationship with Emir Muhammadu Sanusi. That places him as a person to reckon with in Buhari's administration.
As a Minster of Interior, Danbazau will bring his experience as a former COAS to bear to reposition the ministry and ensure that the para-military agencies under the ministry deliver their mandate effectively.
However, Danbazau is seen as an arrogant officer among his peers. He is accused of taking actions without clearance with superior authorities. He was criticized for ordering the deployment of two army battalions in Abuja without clearing with Jonathan, then acting president, when late President Yar'adua was receiving medical treatment abroad. That decision by him raised serious security questions, according to people familiar with the issue. He was also criticized for awarding "peacekeeping" contracts worth N9 billion to fictitious companies without clearance from Presidency.
Kayode Fayemi
The immediate past governor of Ekiti State was the head of the Policy, Research and Strategy Directorate of the Buhari Campaign. After the inauguration of APC government in May 29, 2015, Fayemi was always in the protocol list of President Buhari. This and because of his pedigree in History, Politics and International Relations led to speculation in many quarters that he could be assigned Foreign Affairs portfolio. Now Minister of Solid Mineral Development, Fayemi has a broad spectrum and experience as a former governor to develop the solid mineral sector to a money spinning and employment generation venture as desired by the President.
However, despite his experience observers believe that Fayemi primary competence is education and research areas he had work effectively before venturing into politics. Their argument is hinged on the fact that he could not diversify the state economy to general employment for the teeming youth, which led to a protest vote during the governorship election by the youth in favour of his rival, Fayose, who promised "stomach infrastructure."
Babatunde Fashola
Former Governor of Lagos State is a Senior Advocate of Nigeria and a brilliant lawyer. Although it was speculated that he would held the Ministry of Justice, but was yesterday assigned Ministry of Power, Works and Housing, a key sector in the Buhari agenda. The President according to pundits could have been impressed by Fashola's scorecard in Lagos.
Fashola, experts believe, is a multi-tasking, experienced personality and a goal getter. He was Chief of Staff to former Lagos State Governor Asiwaju Bola Tinubu, and part of the eight years transformation of Lagos for eight years. And in the last eight years while serving as governor, he had handled similar tasks to the one being assigned to him by President Buhari.
Already he is being called "super minister" because of the enormous task of the ministry, which comes with enormous influence in the present administration.
The achievements Fashola recorded in areas of road construction, Independent Power Project and Housing in Lagos is what President Buhari wants him to replicate at the Federal level.
However, some experts have opined that Fashola may not be able to deliver such achievements at the federal level because of the enormous work involved in the sectors. They also opined that the fact that he succeeded at the state, which is smaller, does not mean that he could do same at the federal level.
Fashola has also been criticized for pursuing housing policy that was not favourable to the poor in Lagos state, a situation that people feared he could replicate at the federal level.
Audu Ogbe
Chief Audu Ogbe is from Benue State. He was Minister of Communication, and later Minister of Steel Development under Shehu Shagari government that was overthrown in the coup that brought Buhari to power in 1983.
He is now assigned as Minister of Agriculture, a sector that is an integral to Buhari's government intention to ensure food sufficiency, create jobs and empower youth through agriculture.
Ogbe, experts believe have the experience, as he has been a farmer since his retirement. He is the current chairman and managing director of Efugo Farm Markudi.
However, experts believe it take more than owing a farm to lead Ministry of Agriculture without pedigree in agricultural economy. And that Ogbe's primary competence is in education as he lectured at Ahmadu Bello University Zaria and Murtala College of Arts, Science and Technology.
Kemi Adeosun
She is an investment banker and chartered accountant. She had worked with PriceWaterhouse coppers and Chapelhill Denham before she was appointed commissioner for Information Ogun State.   
She has primary competence in economy, requisite that some experts said matters for who becomes Minister of Finance. According to them, her experience of 21years put her in the right saddle to formulate favourable local economic policies in tune with global economics order like her immediate predecessor.
But some pundits see Adeosun as not having the gravity of a czar for a Nigerian economy. According to them, the fact that she has a university degree in applied economics and worked as an investment banker and a commissioner is not enough to handle a complex economy like that of Nigeria. They suggested that she needs to be a hard core economist to understand how Africa's largest economy works and be able to formulate good economic policies.
Rotimi Amaechi
Former Rivers State Governor Rotimi Amaechi is one of the Buhari die-hards. He endeared himself to the president by serving as Buhari's Rottweiler against PDP and Jonathan in the Niger Delta and in his role as Director General of the Buhari presidential campaign. He faced stiff challenge during the ministerial screening because of his role during the last election.
But the former chairman of the Nigeria's Governors Forum is a dogged fighter and a goal getter.
His experience as former Speaker of the House of Assembly and Former Governor is believed to put him in good stead to pilot the affairs of the Ministry of Transport as a Minister; and deliver the needed change the sector.
According to Pundits, Amaechi is very political with issue and that could affect him in discharge of his duty in a ministry that needs urgent attention. The fact that Amaechi is not always bent to issue could frustrate some suggestions from his subordinates even if they are in national interest.
Mallam Nasir El-Rufai
Mallam Nasir El-Rufai is one of the intellectual backbones in the reconstructed Team Buhari. The former Minister of the FCT and Kaduna State Governor el-Rufai persuaded President Buhari to contest for the fourth time, even though he had earlier said after he lost 2011 presidential election to former President Goodluck Jonathan, that he would not contest again.
El-rufai is said to have led a group of technocrat-turned-politicians that are playing a key role in Buhari's administration, and the group is said to be looking beyond the current administration.
However, El-rufai is seen by many as arrogant. He is also accused by citizens of his state of implementing policies without "human face".
Abdulhaziz Yari
He is the Governor of Zamfara State, and Chairman of Nigeria's Governors Forum. He is also said to have the listening ears of President Buhari. Being the Chairman of NGF a pressure group which was very powerful during the previous administrations, Yari is likely to exert great influence in the present administration.
However, political pundit opined that Yari may not be able to enjoy the kind of influence like his predecessors who occupied the chairmanship of NGF, because of the personality of President Buhari who can't be arm twist like his predecessors.
Ibikunle Amosun
He is the Governor of Ogun State. Amosun is another man that will have a lot of influence in Buhari's government. Since Amosun contested on the platform of the All Nigerian Peoples Party (ANPP) in 2007, Buhari and Amosun were said to have struck a chemistry that bonds them like siblings. They have transformed from being political associates to family friends and each take the family of the other as his.
But political watchers believed that Amosun's influence in the present government will be limited by the presence of Asiwaju Bola Tinubu, who is the political godfather of the South west.
Yemi Osinbajo
He is the number two man and the "Tunde Idiagbon" of the resent administration.  Osibanjo remains in the inner caucus of the Buhari administration and will be influential in setting the administration's goals in social justice and justice administration, areas in which he has much experience in. The incoming vice-president also plays a leading role in the administration's economic goals as the chairman of the National Economic Council and the National Council on Privatization.
Abubakar Malami
Abubakar Malami, 40, is the Minister of Justice and Attorney-General and the youngest Minister in the cabinet. He is from Kebbi state, and a Senior Advocate of Nigeria.
He attended Usumanu Danfodio University Sokoto, Nigerian Law School, Lagos, University of Maiduguri where he earned Masters Degree in Public Administration.
Abubakar has an impressive venture in the political arena. As politician Abubakar rose to become the National Legal Adviser of Congress for Progressive Change (CPC), and he is said to be handling all Buhari's legal matters.
Though qualified base on his qualification as a SAN to head the Ministry of Justice, some legal experts believe that he is too young to cope with the pressure and technicalities of the two offices.
Credit: Pointblank