More Trouble For Saraki's Legal Team As The NBA Moves To Sanction Lawyers Over Walkout At Conduct Tribunal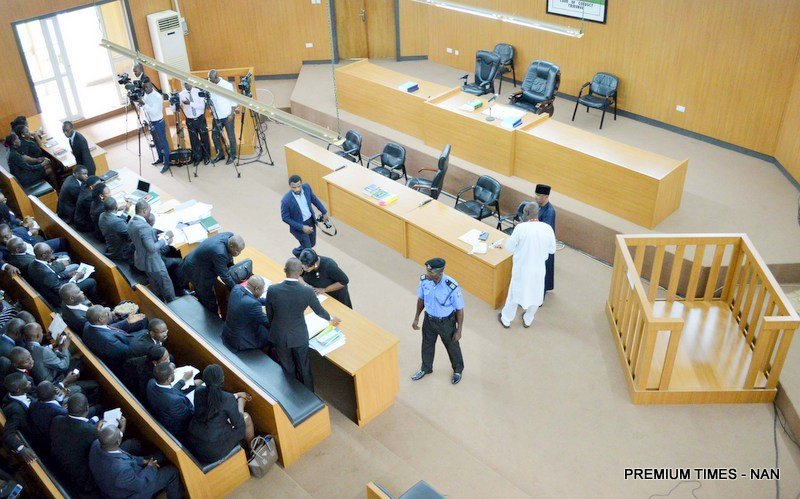 Estimated Reading Time: <1
The Nigerian Bar Association has said it would investigate the action of the senior counsel who represented the President of the Senate, Bukola Saraki, at the Code of Conduct Tribunal on Thursday.
In Case You Missed It, SERAP Had Yesterday Asked The NBA To Probe The Lawyers For Walking Out Of The Tribunal….
The NBA General Secretary, Afam Osigwe, said on Friday in Abuja that the association would undertake the investigation to ascertain facts of what transpired at the tribunal before taking a position.
"We got different accounts in the media and would need the correct details to allow the NBA to react from an informed position.
"From the accounts we got through the media some said the lawyers walked out while others said they withdrew.
"So, due to the inconsistent choice of words, we cannot speak on the matter until we get the full and accurate details,'' he said.
The lawyers, Mahmud Magaji and Ahmed Raji, had withdrawn their services as lawyers representing Mr. Saraki at his trial on allegation of false asset declaration before the tribunal.
They had also staged a walk out with the junior lawyers who appeared with them before the tribunal concluded the case.
The lawyers openly announced their withdrawal following their perceived dissatisfaction with the ruling of the tribunal on their application for stay of proceedings.
They said that they were displeased with the decision of the tribunal refusing the application to stay proceeding in the trial pending the determination of an appeal they filed before the Supreme Court.
Specifically, Mr. Magaji had said: "This is a judicial rascality and I cannot be part of this process. I therefore withdraw my representation as the respondent's counsel.''
Speaking in same vein, Mr. Raji said: "We have pending application before the supreme court.
"I believe that in the hierarchy of court we have the tail and the head and the tail cannot dictate for the head as we have seen here.
"I also withdraw my services as lawyer to the respondent."