PDP Senators Allegedly Conduct Private Meeting To Decide Fate Of Amaechi And Other Ministerial Nominees Tomorrow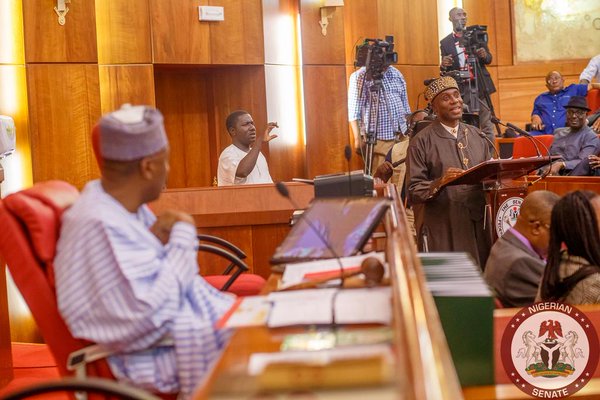 Estimated Reading Time: <1
By Chris Nomjov
Senators of the Peoples Democratic Party (PDP), reportedly held a closed door meeting on Wednesday evening; to discuss the confirmation of Rotimi Amaechi and other ministerial nominees, yet to be confirmed.
It is expected that the confirmation or otherwise of Amaechi, alongside other 17 ministerial nominee, would take place during Thursday's plenary session.
Following the conclusion of the screening on Wednesday, PDP Senators reportedly held a private meeting at Senate Hearing Room 1.
A source privy to discussions at the meeting revealed that the PDP needed to meet to take a uniform decision on tomorrow's confirmation.
"You know we have just concluded the screening of the remaining nominees. We need to meet to ask some critical questions on some of the nominees. We need to take collective decision as a caucus.
"Some of the nominees impressed, others did not. Some of them are controversial, others are not. We need to resolve and agree on our voting pattern. We are a caucus and we should be seen to vote as a block. It is normal in every political arrangement."