Dan Nwanyanwu: The Hysteria Over The Ezeigbo Title Is Uncalled For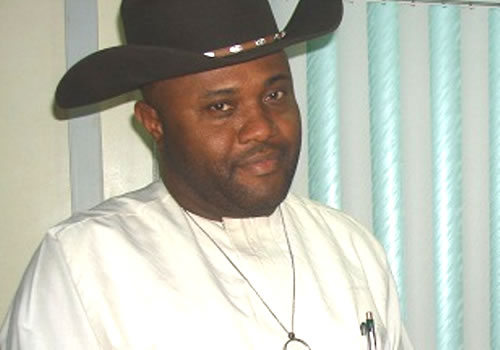 Estimated Reading Time: <1
EZEIGBO TITLE OUTSIDE IGBO LAND
By
Chief (Barr) Dan Nwanyanwu,mni OFR
(Otun Atunluse of Ondo Kingdom)
 The hysteria over the Ezeigbo title is uncalled for. It is not an Igbo equivalent of the Deji or Oba in Yoruba land or Emir in the North etc. It is a title that can be likened to a nickname as far as Igbo people are concerned. Therefore the value attached to it depends entirely on the integrity and uprightness of the holder of the title. If he conducts himself with integrity and uprightness, and respects constituted authority as typical of the average Igbo person, he will command respect, loyalty and followership of Ndigbo in the area of influence.
In general terms, Ndigbo in diaspora created that office for promoting unity among themselves as well as promoting the rich cultural heritage of Ndigbo. The office of Ezeigbo has played major roles in resolving minor disputes including marital disagreements which would have otherwise gone to the regular courts. But where an Ezeigbo decides to exhibit arrogance and disrespect to constituted authority, such Ezeigbo discovers immediately that he is on his own.
Ndigbo have the history and the reputation of respecting their hosts and integrating themselves with the community where they reside as quickly as they settle down in such community that is why you find Ndigbo who have lived in different parts of Nigeria for different centuries. Ndigbo are also very wonderful hosts to others which explain why Mallam Umaru Altine, a Fulani man that lived in Enugu in the early 50's was elected the first Mayor of Enugu in 1956 by the National Council of Nigeria and the Cameroons (NCNC), a Political Party by Igbo people and led by Dr. Nnamdi Azikiwe. Such rare show of brotherhood across ethnic Nationality is uncommon in Nigeria. It will be misplacement of aggression to use the misconduct or the alleged misconduct of one person who calls himself Ezeigbo outside Igbo land to judge millions of Ndigbo who have lived and invested in the South West of Nigeria and indeed in the North for several centuries.
I am a good example of a titled Chief in Ondo Kingdom (Otun Atunluse of Ondo Kingdom), which was duly conferred on me by His Royal Majesty, (Dr) Victor Kiladejo, the Osamawe of Ondo Kingdom, out of love, on behalf of the good people of Ondo Kingdom. I have in response too, adopted Ondo Kingdom and Ondo State as my second home.
I have been living with the Yoruba's and the Hausa Fulani's since 1979 when I started my working career. Throughout my Trade Union and, Banking career, and indeed Law practice, I cannot mention successes recorded without a Yoruba man's name(s) featuring prominently.
Let me deviate a bit. It is time for the Yoruba's and Igbo's alike to throw away prejudices, the mutual suspicion in depth in them, and come together for a better and stronger Nigeria. I have had cause to tell my people that their problems in Nigerian project is not the making of the Yoruba's vice versa. It is very sad indeed today in the 21st Century that you still find large number of both Igbos and Yoruba's who cannot trust each other in anything and with anything. The elders have a great role to play here because they created the problems and have unfortunately passed the distrust to their children. I will therefore be very sad to watch the demeanour of an individual be used to judge my kit and kin, who have shown great respect to the tradition and culture of their host community and have integrated with the host community over the years.
The comment of distinguished Senator Okoromu, a respected leader in the Southwest and a Nigerian statesman that Ndigbo should allow Yoruba's to answer Oba in the community where they reside is uncalled for. There is nothing whatsoever in Igbo tradition and culture restraining any Yoruba person or any other Nigerian for that matter residing in Igbo land from answering Oba, Sultan, Emir, Ezeigbo or even Holinesses or Pope, because Igbo people regard answering such names in Igbo land as a nickname to massage the ego of the person who wishes to be so called. Even Senator Okoromu or any other non- Igbo for that matter, may begin to answer henceforth, Obi, Igwe, etc if that will make them happier. We will be very pleased to call him as he so desires. Such titles are merely honourific, without conferring on the person any territorial control or intergrity.
It will be recalled that Ohaneze Ndigbo leadership had at a time directed those answering Eze Ndigbo in diaspora to change the title to (Onye Ndu Ndigbo) meaning leader of Ndigbo in the diaspora where they live. But that was not enforced because Ohaneze has no power of enforcement. Those who relish in being called Eze Ndigbo in diaspora naturally drops such toga on their own volition once they return to their community of origin where there is only one government and traditionally recognized Eze or Obi or Igwe. In this way, peace has always reigned without any conflict of interest at home and in their community. Similar attitude should also prevail in the diaspora where they also reside, since they did not enjoy the recognition of the local or State Government where they reside and it's not known that either one of them has ever applied for such recognition.
No one will encourage a visitor in a place to subvert the culture and tradition of the host community. (Obiara bem abiagbulem maka mgbe o ga ala, ka mkpumkpu apula ya) meaning let my quest be good to me to avoid leaving my place with a hunchback.
It is heart-warming to note that the incidence in Akure Ondo State has been resolved after a deserved apology from the Ezeigbo to the Deji of Akure. Let me thank and appreciate the intervention of the Ondo State Government in the effort to bring peace to bear. This ugly incidence should never ever be allowed to happen again. Ondo people are wonderful hosts. They are not known to have shown hatred to persons of other lands who reside and do their businesses there.
__________________________________________________
Article written by Chief (Barr) Dan Nwanyanwu,mni OFR, former National Chairman of the Labour Party of Nigeria.
Disclaimer
It is the policy of NewsWireNGR not to endorse or oppose any opinion expressed by a User or Content provided by a User, Contributor, or other independent party.
Opinion pieces and contributions are the opinions of the writers only and do not represent the opinions of NewsWireNGR.