Buhari Says The Job Of Securing Lives & Property Can't Be Left For Security Agents Alone, Seeks Citizens Help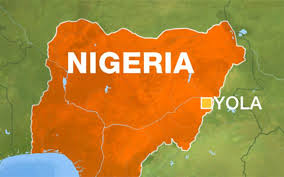 Estimated Reading Time: <1
President Muhammadu Buhari, yesterday, enjoined the people of the three Northeast states of Adamawa, Borno and Yobe affected by the Boko Haram insurgency to remain steadfast and have faith in the federal government's resolve to defeat Boko Haram even as the insurgents intensified their bombings.
The President recalled that community policing was a practice that worked well in past in securing neighborhoods and local communities made available in a statement issued by Malam Garba Shehu, @GarShehu (SSA to the President on Media & Publicity) on Saturday.
"The ward head, the village head and the local police knew every new entrant into the community. They kept tabs on them and detected traits of criminality before evildoers get the chance to act against common interest. We must go back to those rudimentary acts of local policing," the President said, adding that the job of securing life and property is too important to be left to security officials alone, and, as such, they must be assisted in their duties.
The President's statement is coming as suspected female Boko Haram suicide bombers attacked Borno state and Adamawa detonating a 'hidden' Improvised Explosive Devices (IEDs), killing muslim worshippers in their hundreds.
He sends his heartfelt condolence to families of the victims of yesterday's blasts & also prays for speedy recuperation of the wounded, while reiterate-rated his administration's resolve to fight terrorism to a halt in Nigeria.
In-line with the increased bombing activity by Boko Haram terrorists, the President made a strong appeal to residents to share in the responsibility for security in their surroundings.