Report Claims Buhari Succeeded In Appointing INEC National Commissioner Mohammed Lecky Accused Of Corruption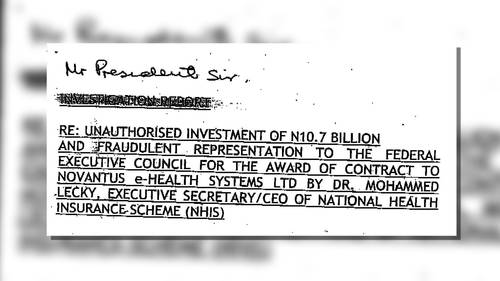 Estimated Reading Time: <1
SaharaReporters published an exclusive documents revealing an investigation into Mohammed Lecky during his tenure as the Executive Secretary and Chief Executive Officer of the National Health Insurance Scheme (NHIS).
The Economic and Financial Crimes Commission (EFCC) report titled: "Unauthorized Investment of N10.7 Billion and Fraudulent Representation to the Federal Executive Council for the Award of the Contract to Novantus e-Health Systems Ltd by Dr. Mohammed Lecky, Executive Secretary/CEO of the National Health Insurance Scheme (NHIS)" was submitted to former President Umaru Yar'adua on June 4th, 2007.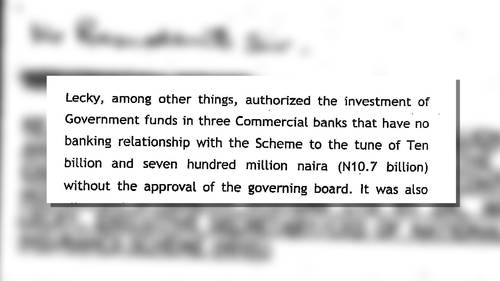 Mr. Lecky was appointed by President Buhari as National Commissioner for INEC yesterday. In addition to Mr. Lecky's appointment, President Buhari also named Mahmood Yakubu as the INEC Chairman.
The report obtained by SaharaReporters, and signed by the former Executive Chairman of the EFCC Nuhu Ribadu, revealed that Mr. Lecky "among other things, authorized the investment of Government funds in three Commercial banks that have no banking relationship with the Scheme to the tune of Ten billion and seven hundred naira (N10.7 billion)." The report also details conflicts of interest between Mr. Lecky and health company Novantus e-Health Nigeria Ltd, which he awarded a contract to during his tenure as the NHIS Executive Secretary.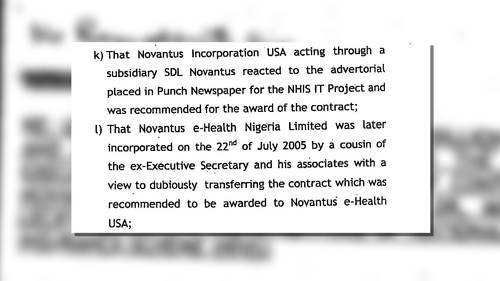 The EFCC investigation established that Mr. Lecky placed N10.7 billion from the NHIS into private accounts in Zenith, Intercontinental, and Guaranty Trust banks. The investigation found that the principal sum (N10.7 billion) was returned to the NHIS but the accumulated interest off this money is "stood at Sixty three million, seven hundred and sixty three thousand, thirteen naira."
The report findings also stated "no evidence was seen suggesting that the board or the Minister of Health gave approval for the placement of the funds in the various banks. It was the sole decision of the Executive Secretary."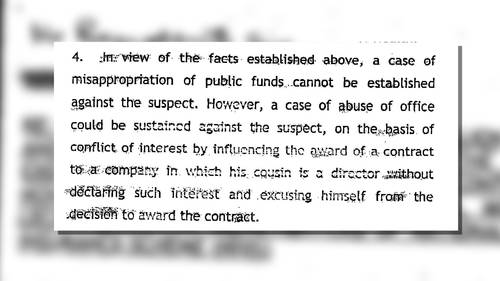 It was also learned that Mr. Lecky awarded a company belonging to him, his cousin, and close associates a contract from the NHIS. The investigation said "Novantus e-Health Nigeria Limited was incorporated on the 22nd of July 2005 by a cousin of the ex-Executive Secretary [Mr. Lecky] and his associates with a view to dubiously transferring the contract which was recommended to be awarded to Novantus e-Health USA." The investigation also noted that Novantus was not a legally formed company until after the public bid disclosed in the Punch Newspaper in 2005.
The conclusion stated "a case of misappropriation of public funds cannot be established against [Mr. Lecky]" but that "a case of abuse of office could be sustained against the suspect on the basis of conflict of interest by influencing the award of a contract to a company in which his cousin is the director."