"How The Kardashians Destroyed Their Men" – Kim, Khloe, Kourtney & Kris Slammed By Star Magazine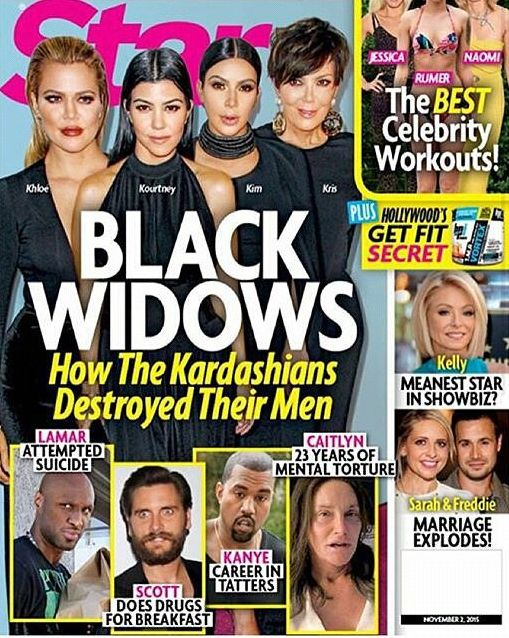 Estimated Reading Time: <1
Celebrity fashion, news and gossip magazine – Star, is attacking the Kardashians and is saying they have destroyed their men.
In a recent issue, they referred to the family, specifically Kim, Khloe, Kris and Kourtney as "Black Widows", and goes on to say "How the Kardashians destroyed their men".
It seems this is a season for the Kardashians, during the week, New York Post slammed the family for destroying the lives of their men as well. Pictured is a cover of the magazine.