This Senator Claims The Nigerian Senate Finally Agreed To Slash Salaries & Allowances By 50%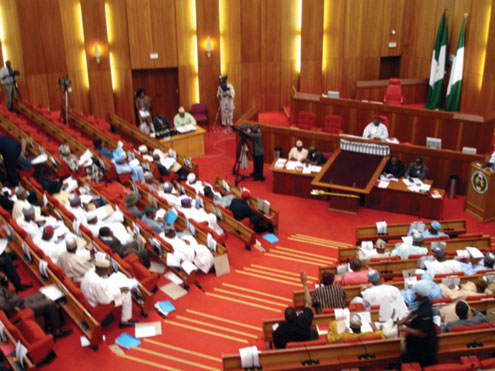 In agreement with the decision of the Revenue Mobilisation, Allocation and Fiscal Commission (RMAFC), senators have agreed to reduce their salaries and allowances by 50 per cent.
The Senate had earlier rejected the pay cut in their salaries and allowances and even suspended the consideration of the report of its Finance Committee on the issue following disagreements among the lawmakers over recommendation of the committee.
But Senator Umaru Ibrahim Kurfi, on Monday, told Senate correspondents that the senators had agreed to the cut in line with the policy of President Muhammadu Buhari's administration which is to ensure prudence in public spending and restore dignity to governance in the country.
Senator Umaru said: "The eighth Senate is doing its best to ensure the success of the present administration. In line with the policy of President Muhammadu Buhari to eradicate corruption in all sectors of the country, we are ready to key into the zero tolerance for corruption policy of the administration. Similarly, we have agreed to support all other policies and programmes being embarked upon for the benefit of Nigerians.".
He assured that the Senate would continue to help the executive arm to build on democracy, implement the change promised Nigerians by the party and ensure that President Buhari surpasses the records of his predecessors.