Odigie-Oyegun Tells Former Governor Sylva To Go To Court Over Bayelsa Primaries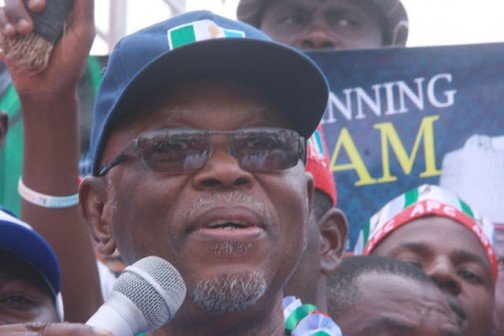 Estimated Reading Time: <1
The All Progressives Congress on Monday ordered a fresh governorship primary. The National Chairman of the party, Chief John Odigie-Oyegun, said this at the end of the party's National Working Committee meeting, in Abuja.
He told one of the party's aspirants, Timpire Sylva, who is also a former governor of the state to go to court if he was dissatisfied with the decision of the party.
"Mr. Sylva can go to court because that is what the court is meant for," Odigie-Oyegun said.
He explained that the party was compelled to take the decision to protect its established record of free, fair and credible primaries.
The party chairman added that the Bayelsa debacle was the main issue discussed at the meeting because the party was determined to jealously guard its records.
According to him, the NWC sees it as a duty to provide a level playing field for all those who aspire to offices in this party.
Odigie-Oyegun said, "Unfortunately, in Bayelsa State at Yenagoa, we had serious security challenges and so the process could not meet the standard which this party has set for itself.
"And so, we had not alternative but to stop the process by ensuring that the chairman of the panel (Governor Adams Oshiomhole) was effectively moved out of the venue with the help of security agencts and we decided thereafter, that there should be a proper, fresh primary."
Odigie-Oyegun also noted that insinuations that the party would take disciplinary action against a member of the panel who was made to announce a result under duress were misplaced.