PDP Behind Economic Crisis In Osun – APC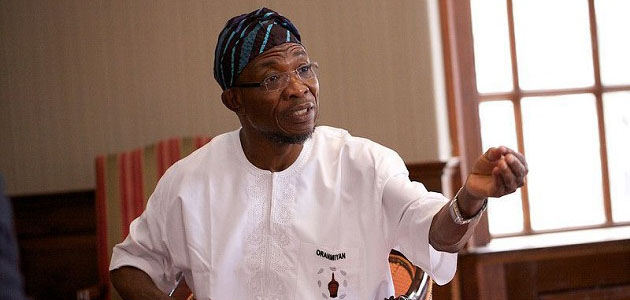 Estimated Reading Time: <1
The All Progressives Congress has informed the people of Osun State to prepare for austerity measures, which it said remain the only panacea for economic crisis currently rocking the state.
The Director of Publicity, Research and Strategy of the APC in Osun State, Mr. Kunle Oyatomi, gave this advice in a statement issued on Saturday.
Oyatomi, while congratulating the labour unions and state government for finally resolving the salary impasse, however attributed the economic crisis in the country to the alleged misrule of the Peoples Democratic Party-led Federal Government.
He said, "This will take a lot of sacrifice and belt tightening to fix. Every citizen must be prepared to experience one form? of austerity or the other in the mean time, if we are to expeditiously overcome the damage done by the PDP to the nation's economy. Something has to give way for better things to happen.
"It is not ? the government that will bear the brunt alone, the people should be prepared to share in making sacrifices, so that we can build a future for our children."
According to him, "Of the number of states in the country where this same crisis persisted, it was only in Osun that a satanic twist was orchestrated by the PDP to magnify the sad event. This is because desperate politicians murderously seeking power will stop at nothing to exploit people's misfortune for their selfish political ambition."
In his reaction, the Director of Media, Publicity and Strategy of the PDP in Osun State, Diran Odeyemi, said the claims by the APC was baseless.
The PDP said the ruling party's advice was a confirmation that Aregbesola was planning to retrench workers and to impose heavy taxes on the people.
He said, "Rather than prove us wrong, the APC has just corroborated our position that it has lost focus and can not bring smiles to the faces of the people but hardship.
"It is sad that a government that promised workers good welfare packages during campaign would withhold their salaries for nine months, and when given bailout by the FG, would fix it in a bank and embark on series of delay tactics to delay payment.
"APC in other South West states do not purchase helicopter for the pleasure of their governor like we have in Osun, neither do they travel to Cuba forthrightly like Aregbesola does. If Osun APC expects us to keep quiet in the face of oppression, embezzlement, fraud, maladministration and other vices, they got it wrong."