Bayelsa APC Debunks Adoption Of Former Governor Sylva As Consensus Candidate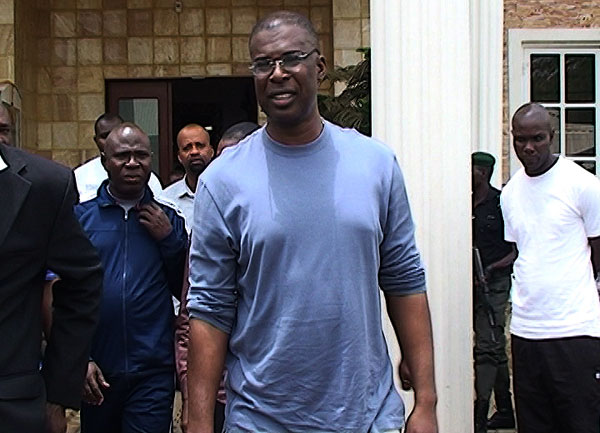 Estimated Reading Time: <1
A chieftain of the All Progressives Congress (APC), Perekeme Kpodo, on Saturday, debunked reports that former Governor of Bayelsa State and governorship aspirant of the party, Timipre Sylva, had been adopted as consensus candidate ahead of the party's primary election next week Tuesday in Yenagoa for the December 5 governorship election.
This was just as some elders, women group, youths in the state asked Sylva to step downdown for the former Managing Director of the Niger Delta Development Commission, Timi Alaibe.
The group, under the auspices of Concerned Bayelsa Stakeholders for Good Governance, led by Ebitimi Jonathan, alleged that Sylva had failed them before and they did not need him.
Ebitimi said Alaibe was the best person for the governorship, stressing that he had all it takes to make a good governor.
"Alaibe has not been tested. Like President Muhammadu Buhari who tried four times before Nigerians gave him their mandate, Alaibe should be given the opportunity to steer the ship of the state," he said.
Describing the speculation of Sylva's purported adoption as absolute falsehood, Kpodo said it was a kite being flown by some misguided persons to create confusion in the party.
Some APC faithful believed to be Sylva's loyalists had gone to town with the information that their principal had been adopted by the National Working Committee to fly the party's flag.
But Kpodo, a founding member of the APC in Bayelsa, dismissed the insinuation, saying it was a figment of Sylva's imagination.
He said: "The news flying around in the state that Timipre Sylva has been adopted by the leaders of the APC is not untrue and has no basis.
"Nobody has adopted Sylva as a consensus candidate. As it is now, if the national chairman of the party, Chief John Odigie-Oyegun, and national working committee of the party hear this, they will be very angry because it is a disgrace to the APC and it is capable of creating tension in the party."
Kpodo, who was recently pardoned by the national leadership of the party, following his expulsion by the State Executive Committee of the party, reiterated that adopting Sylva would negatively affect the party's chances at the governorship election.
He insisted that the party constitution stipulates that any aspirant with criminal case hanging on his neck would not be the party's candidate.