Ogbonnaya Onu Says President Buhari Will Restore Moral Values In Governance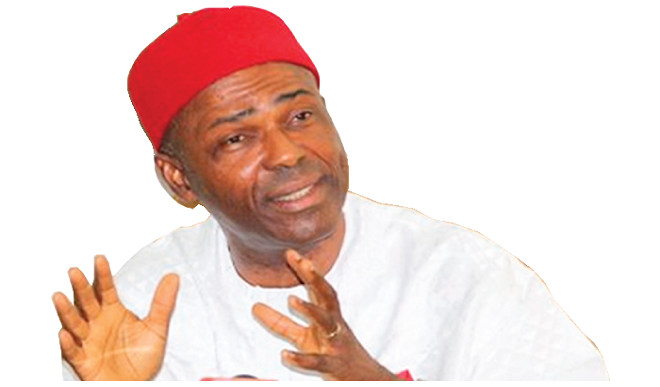 Estimated Reading Time: <1
A Chieftain of the All Progressives Congress (APC) and former governor of Abia State, Dr Ogbonnaya Onu, has said that the Muhammadu Buhari-led federal government will work hard to restore moral values in governance and the people.
Speaking during a New Yam festival (Iri Ji Mbaise), organised by the people of Mbaise, Imo State in Abuja yesterday, Dr Onu, who was a special guest of honour, said the APC government would pursue an ethical rebirth that would reshape the minds and conduct of Nigerians. The occasion was held at the International Conference Centre, Abuja.
"Ladies and gentlemen, the Change agenda of the APC will place strong emphasis on restoring the moral tone of good governance such that service will no longer be for self but for all. This will foster accountability in governance, enhance selfless service and promote the sustenance of a credible electoral process in our democracy,'' the former governor said according to DailyTrust reports.
Onu further said it was sad that for many years, ethical and moral values were discarded by past leaders, a situation that has destroyed the country and the people. He, however, added that, with the new administration's Change programme, he was confident that Nigeria would overcome and excel.
"In the past several years, our beloved nation has been in a crisis of values. Honour, honesty, duty and respect for the truth have been ignored. Integrity and character, which made our people great in the past, were discarded. For many years, we conducted our affairs in such a way that it injured the essence of decency and honour. Things became so bad that most of our children found it difficult to identify role models.
"Today, we are in search of those values that will help us build a new nation of honourable men and women who speak the truth, value integrity, respect good character and treasure love of country.
"Nigeria must re-awaken. Nigeria must chart a new course of ethical rebirth. We must secure the balance between human rights and responsibility. We should never forget that a country without values is one in serious trouble.
"But I am confident that Nigeria can overcome. Our generation must succeed in the task of nation building. Nigeria shall rise again. I believe that with determination, discipline and hard work, there can be no obstacle we cannot surmount in our desire to build a new nation we can proudly call our own,'' he said.
Commending the organisers of the ceremony he said, "The people of Mbaise are great men and women who have made important contributions, not only to the development of Imo State, but indeed our dear nation. Your pursuit of learning, the spirit of enterprise, hard work, and love for one another, are virtues that many others should learn from. I specially commend you for this Iri Ji ceremony.
"What you started today will help to renew our values, reawaken our patriotism, strengthen our faith in our country, promote good governance and invigorate democracy.''