Rivers Governorship Election Marred By Violence, Says INEC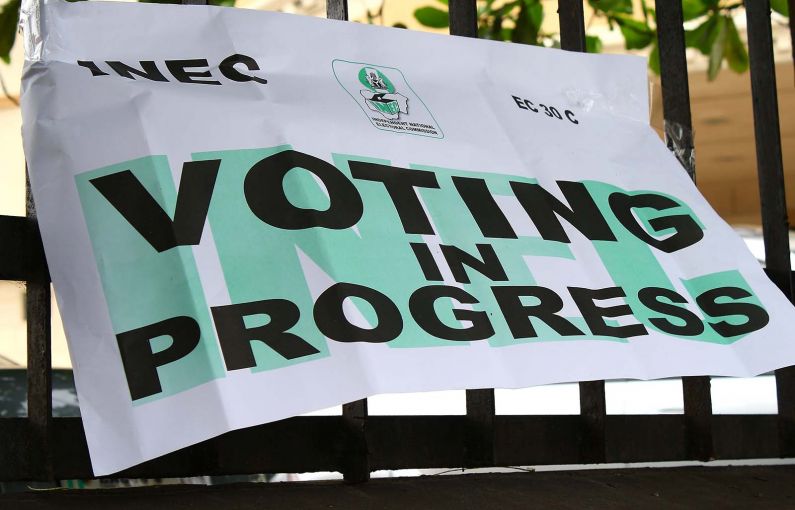 Estimated Reading Time: <1
Mr Charles Okoye, a witness for the All Progressives Congress (APC) in the ongoing trial for the April 11 Rivers State Governorship election, said on Friday that the election was marred by violence. Okoye, who was in charge of the Independent National Electoral Commission (INEC) election, campaign and party monitoring group in the state, said this in his testimony to the tribunal in Abuja.
The witness gave the testimony while being led in evidence by counsel to the petitioners, Mr Akinlolu Olujimi (SAN).
NAN reports that the APC and its candidate, Mr Dakuku Peterside, had approached the Justice Suleman Ambrosa led three-man panel seeking the nullification of the election of Gov. Nyesom Wike. The petitioners are also challenging the conduct of INEC and the People's Democratic Party (PDP) over the election.
The petitioners are seeking the nullification on the ground that the election was marred by irregularities and fraudulent practices. He said that the report gathered by him and other members of his group showed that there was no election in major parts of the state.
According to Okoye, the election only held in some part of the Eleme Local Government Area, and that it was marred by violence like in other reports gotten from other areas. "The election was characterised by violence, shooting, ballot box snatching, intimidation of voters and other forms of impunity in the major part of Rivers.
"I did a compilation of field report of what was gathered by me and other members of my group who monitored the election,'' Okoye said. NAN reports that there was a serious argument by counsel to INEC, Mr Onyechi Ipeazu, the 1st respondent on the appearance of a witness from INEC to the tribunal.
Ipeazu said that he was not informed by INEC that such a witness will be coming to testify at the tribunal today, and urged the tribunal to disallow the witness from giving testimonies. "As a party to this matter, I am supposed to be aware of the INEC staff who is coming to testify before such person can be allowed, " he said.
Ipeazu cited Paragraph 51(1A) of the Electoral Act, several laws and authority to argue his point for the witness from INEC not to give his testimonies. Mr Emmanuel Ukala, (SAN), Counsel to Wike, the 2nd respondent, and Mr Ifedayo Adedipe, (SAN), Counsel to the PDP, the 3rd respondent, also concurred with the submission of the INEC counsel.