You Are Surrounded By Corrupt People – Ohanaeze Tells Buhari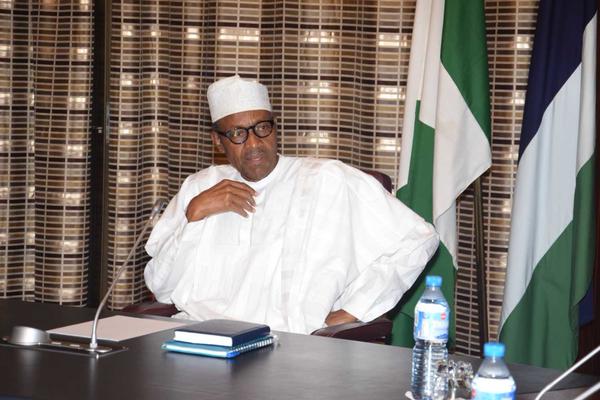 Estimated Reading Time: <1
The Secretary General of the Igbo apex body, Ohanaeze Ndigbo, Dr. Joe Nwaorgu, has urged President Mu­hammadu Buhari to start his cor­ruption war with people around him because he is in the midst of them.
Dr. Nwaorgu stated this in a chat with newsmwn, saying "There are corrupt people around President Buhari. In public perception, people who are corrupt, are very much around him.
"He should cast his eyes around him and get those who are parading to be in the same party with him, but who do not have the same pedigree in terms of decency like him."
Reacting to insinuations from cer­tain quarters that his crusade is to­wards the opposition, Dr. Nwaorgu maintained that the president should cast his net near enough, noting that there are people who are masquerad­ing also as angels around him but who are not; but who in the public eyes are corrupt.
On the position of the Sultan that looters should be jailed, in addition to retrieving what they stole, Nwaorgu said he has no comment on that ex­cept that, "if the president is probing, he should go beyond the last regime or else it will be a witch-hunt. So, he should go deeper than that.
"Obasanjo's administration should also be probed. Let them say what they did; they did nothing in Igbo land for eight years. Were we not part of Nigeria during Obasanjo's regime? There is nothing to show for it in Igbo land, or don't we have constitutional rights? So, Buhari should probe from 1999."
According to him, it is a witch-hunt on his opponent, former Presi­dent Goodluck Jonathan, if the probe should be focused on the last adminis­tration. "Just let him start from 1999. It is not that the military was not cor­rupt or there was no corruption under the military, but let us leave that."
The Ohanaeze scribe also stated that Igbo are not against President Buhari, contrary to a statement cred­ited to Dr. Junaid Mohammed, the Convener of the Coalition of North­ern Politicians, Academics, Profes­sionals and Businessmen.
Mohammed, who was responding to Dr. Chukwuemeka Ezeife's accu­sation that Buhari's appointments so far have been skewed against Igbo, stated: "If it is about Buhari making the appointments based on merit, I have no problems with it. I don't believe Buhari or Nigeria owes any Igbo anything."
According to Dr. Nwaorgu, Igbo are not against Buhari, stressing that, having won the election, he is now the president of all. "Electioneering is over and Buhari is the president of everybody and all Nigerians must co-operate with him to succeed.
"It is a fact that we voted for Jonathan, but that is electioneer­ing. It has come and gone. Buhari is president of Nigeria. Electioneering is gone, governance started on May 29. Governance is different from electioneering. When he was run­ning for president, he was an APC person and now president for all of us.
"So, if people of Junaid Moham­med's ilk are still practising outdat­ed politics, they can remain at that level. Every Nigerian is free to air his opinion.
"Ezeife aired his opinion from his own perspective and experience. Junaid's response is at best acerbic and it is out of tune. It is out of tune with cooperation and reconciliation.
"No true Nigerian, who believes in unity, will throw up such non­sense as Junaid Mohammed did. He was playing to tribal gallery for him to still be seen as somebody cham­pioning a non-existent cause.
"Such trash should be ignored while we strive hard for unity in Nigeria. Buhari is our president and nobody can corner him unto himself or to his tribe."