House Of Reps Member Tells Buhari To Stop Demonizing Jonathan's Govt Over War On Corruption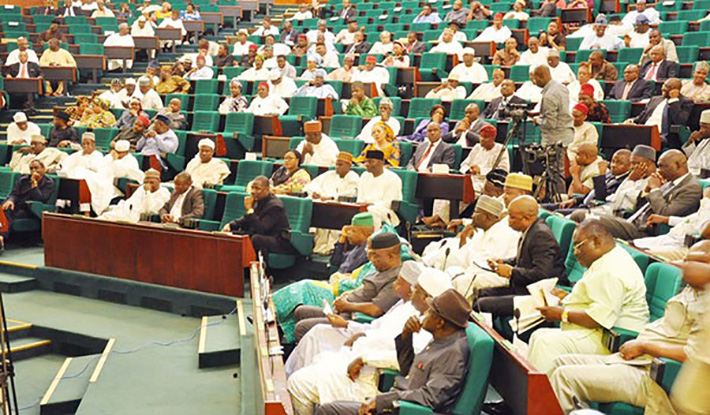 Estimated Reading Time: <1
Member, Nigeria's House of Representatives,  Sergius O. Ogun criticized President Muhammadu Buhari's showcase of the anti-corruption war.
The politician lamented over the way of "sensationalizing" of the crusade and the focus on the immediate past government of Goodluck Jonathan, Vanguard reports.
Instead of "demonizing" the predecessor's administration, Buhari should make effort to move the country forward.
According to him, rather than demonizing the past government, President Buhari should concentrate his energies on working with what is on ground to move the nation forward.
"We are all Nigerians and we remember some of these things. My take is that if you want to probe, by all means, go ahead and do so. Don't over-sensationalize anything you're not doing. I don't see anything new that the new administration has done that hasn't been done in this country before. He wanted to travel to America and so much noise was made about it. Now, he has gone to America and returned. The president should be apolitical.
"Forget about APC and PDP. Do the needful, so that when you leave office, history will remember you. If the president is not considering a second term, when he governs well and is about to vacate office, he will anoint a young man from his as a successor.
"Rather than demonising the past president, work with what's on ground, so that when you're leaving after the expiration of your tenure, you will be able to anoint a success or who will continue from where you stopped. But if you're here playing politics because of the promises you've made, and you think the proper thing to do is to demonize the past government in order to reduce people's expectations, it won't work. My advice is, if you want to probe people, quietly go ahead and do so.
"The federal government said it would probe past administrations, and suddenly, it says, it's limiting it to the immediate past administration. Today, they are hailing the Buhari-led administration over the zeal to fight corruption. But it has always happened. When Jonathan was in government, Oyo and Ogun State governors were detained by the EFCC. So nothing has changed."
It should be recalled President Buhari vowed to persecute the corrupt officials of the previous government and return the looted funds. He insisted that Nigerians have the right to know who had robbed the nation. The country leader, however, noted that only the immediate past administration would be probed, which generated accusations of witch-hunting.
A new wave of talks on the issue started following the meeting of Buhari with the peace committee earlier this month. It was alleged that the audience was associated with the body asking him to take a smoother position regarding Jonathan government probe.