Raymond Dokpesi Slams His Party Says The PDP Leadership Is Selfish, Greedy, Self-Centered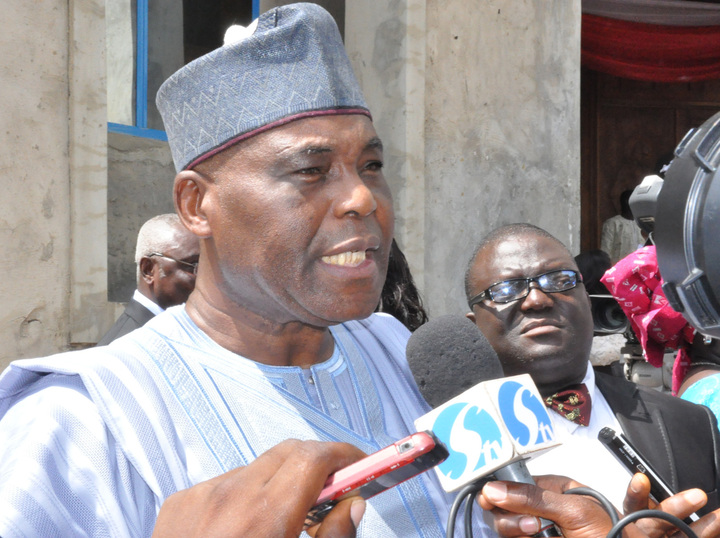 Raymond Dokpesi, Chairman of Daar Communications has stated that the Peoples Democratic Party (PDP) lost the presidential election because of its leadership greed and selfishness.
Dokpesi stated this while speaking during a lecture organised by New Dawn, a group in Edo state chapter of the PDP.
He said the group is trying to rebuild PDP, adding that, the group was determined to "reconstruct the party and bring the party back to power in Edo in 2016 and at the Federal level in 2019.
Dokpesi then stated that the leadership has always been selfish, self-centered and greedy, which he said cost the party victory in the last general elections.
"We lost our way and I want to on behalf of the PDP, tender unreserved apology to each and every one of you; the youths, the women, the leaders, for the grievous mistakes we all made. I plead for your forgiveness.
We provided bad leadership, we were self centered, only thinking of our interest, not the interest of all of us, it will never happen again.
"The voice of one person almost became the voice of all of us. The grace of God will never allow that happen again. We shall all participate in deciding our destiny. One major mistake I must plead with you to forgive us for is the unnecessary quarrel and issues that started from 2006, 2007 which led to parallel congresses, and divided us.
"We will lead this party, PDP back to Government House in Benin City and we shall take back Aso Rock in 2019. All those that were de-registered from the party, you all should assist me to bring them all back to the party let us reconstruct this party once again. I am to further reassure you that the present executive of the PDP from the ward level up to the state level, their tenure will end this August. Anybody who thinks he has done well should come back and apply and you will decide whether you want him or not and it must be done transparently.
"PDP is ready to fight to get back in Government House in Benin City. At the national level, I want to tell you that there is nothing that the APC government is claiming today that wasn't done by the Jonathan administration, they are only posturing," Dokpesi said.