Buhari Directs MDAs To Open Treasury Single Account For All Govt Revenues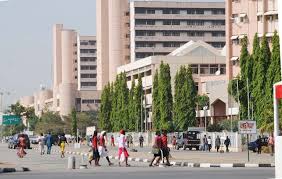 Estimated Reading Time: <1
President Muhammadu Buhari has directed Federal Government Ministries, Departments and Agencies (MDAs) to open and start paying into a Treasury Single Account (TSA) for all government revenues, incomes and other receipts.
According to the directive, the measure is specifically to promote transparency and facilitate compliance with sections 80 and 162 of the 1999 Constitution.
A statement by the Senior Special Assistant on Media and Publicity to the Vice President, Mr Laolu Akande, said on Sunday that henceforth, all receipts due to the Federal Government or any of its agencies must be paid into TSA or designated accounts.
It said such accounts should be maintained and operated in the Central Bank of Nigeria (CBN), except otherwise expressly approved.
A TSA is a unified structure of government bank accounts enabling consolidation and optimal utilisation of government cash resources.
It is a bank account or a set of linked bank accounts through which the government transacts all its receipts and payments and gets a consolidated view of its cash position at any given time.
The directive would end the previous public accounting situation of several fragmented accounts for government revenues, incomes and receipts.
the previous system had, in the recent past, led to loss or leakages of legitimate income meant for the Federation Account.
It would be recalled that Buhari had promised state governors at the inaugural meeting of the National Economic Council, NEC, in June, that all revenues prescribed for lodgment into the federation account would be treated as such under his watch.
He also said that he would ensure strict compliance with all relevant laws on accounting, allocation and disbursement.
Since then the presidency has worked with relevant agencies of the Federal Government to evolve the new policy directive.
According to Akande, the directive applies to fully funded organs of government like the MDAs and foreign missions, as well as the partially funded ones, such as teaching hospitals, medical centres and federal tertiary institutions.
Agencies such as the CBN, SEC, CAC, NPA, NCC, FAAN, NCAA, NIMASA, NDIC, NSC, NNPC, FIRS, NCS, MMSD, DPR are also affected.
He said that for any agency that was fully or partially self-funding, sub-accounts linked to TSA would be maintained at CBN and the accounting system would be configured to allow them access to funds based on their approved budgetary provisions.