"We Did Not Give Buhari Any List Of Oil Thieves Or corrupt Nigerians" – Say US Officials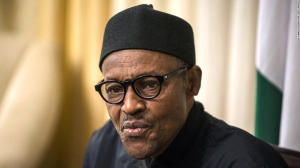 Estimated Reading Time: <1
Officials of the United States embassy in Nigeria have denied claims in widespread reports that American government officials gave President Muhammadu Buhari lists of corrupt Nigerian government officials and crude oil thieves, during his recent state visit to the US.
The US embassy officials said they were not aware of any exchange of documents between American officials and President Buhari during the visit and that even if there was a list of corrupt officials and oil thieves, it was not given to Buhari during the visit.
One official who preferred anonymity according to Punch Newspaper said , "Though President Buhari engaged in discussions on various issues with the US President Barack Obama, there was no exchange of documents between them."
The Press Attaché, Sean McIntosh of the US embassy in Abuja however declined to comment on the issue.
Shortly after President Buhari's return from the US trip, there had been widespread reports that American government officials handed him lists of corrupt Nigerians and crude oil thieves.
The lists were said to contain the names of top government officials under the last administration of former President Goodluck Jonathan. The officials supposedly used their high offices to perpetrate the stealing of crude oil and oil bunkering.
There had also been insinuations that the lists would guide Buhari in the probe of the Jonathan administration.
Special adviser to the president on media and publicity, Mr. Femi Adesina, has also denied knowledge of any list of corrupt Nigerians reportedly handed over to Buhari during the US visit.
"I have no knowledge of the list you are talking about so I can neither confirm its authenticity nor those listed therein," he said.