'President Is Under Pressure By A Cabal That Wants To Hijack The Economy'- Falana Strongly Defends Buhari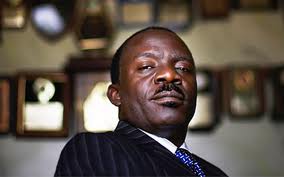 Estimated Reading Time: <1
Lagos lawyer, Femi Falana (SAN), Monday said President Muhammadu Buhari is under pressure from some political forces to tilt his economic policies.
The Nation Newspaper is reporting that Activist Falana who now speaks for the President Buhari's government said they want the economy to be under the control of few hands.
He said the President has been inundated with numerous suggestions on how to handle the nation's cash cow, the Nigerian National Petroleum Corporation (NNPC), especially on issues bothering on corruption against the agency, but noted that their argument clearly lacked merit.
Falana spoke on Monday in Abuja at the public presentation of a book, "Economic Diplomacy and Nigeria's Foreign Policy" written by the immediate past chairman of the Board of TETFund, Dr. Musa Babayo.
His words, "The national planning had been abandoned for market forces by those who control our country. What is going on now, even from the APC, there are people that are mounting pressure on President Buhari to continue to run the economy of Nigeria in the interest of few people and in the personal minority interest of captains of industry without industry.
"But I think the President answered them last week, you know their campaign now is that "you must remove fuel subsidy, you must devalue the currency, you must privatize NNPC of all institutions and the President said I am not going to privatize NNPC, I will break it into two for effective performance, which I think is the best for our country."
He also wrote-off those accusing Buhari's administration of lacking clear focus and direction, saying the new government has activated a constitutional provision which would ensure that all cases of corruption emanating from the anti-graft agencies would be dispensed in the law court within a maximum of six months time frame.
Reacting to President Buhari's recent visit to the United States, Falana explained that the country has benefited hugely from the visit.
"I think we must be honest with ourselves, if there was anything the President has achieved with his visit to America not just for Africa, but the entire world is that for the first time the U.S has pledged to help a country recover her looted wealth," he added.
He stated that there was a need for the Buhari's administration to probe the privatisation policies of previous administration.