Female Suicide Bomber Attacks Military Checkpoint At Njimtilo On The Outskirts Of Maiduguri Along Damaturu Road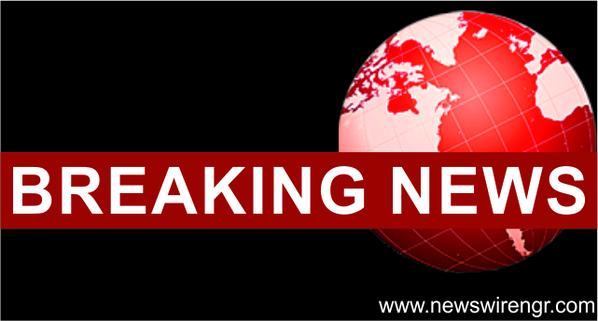 Estimated Reading Time: <1
A suicide bomber hit a military checkpoint in Maiduguri on Monday, in the latest of a string of attacks blamed on Boko Haram Islamists according to Agency reports.
The blast happened at about 12:10 pm at the Jimtilo checkpoint, as passengers arriving in Maiduguri were being screened, two civilian vigilantes told newsmen. "There have been casualties but we're still working to confirm the numbers," said Babakura Kolo, who is part of the militia assisting the military against the insurgents.
On Saturday, two people were killed in Maiduguri when two suicide bombers in a motorised rickshaw tried to target a busy bus station but were foiled by heavy security.
Just over an hour later, a man disguised as a woman and wearing a full-face veil blew himself up at a crowded market in Chad's capital, N'Djamena, killing 15 people.
The attacks come as Nigeria and its neighbours gear up to deploy a strengthened regional force against Boko Haram, which has increased the frequency and intensity of its attacks on civilians.
Maiduguri, where the group was founded in 2002, has been repeatedly targeted and since Muhammadu Buhari became president on May 29, nearly 570 people have been killed in Nigeria alone.
Danlami Ajaokuta, another civilian vigilante, said the bomber struck in the middle of the crowd of passengers.
"It is standard procedure at the checkpoint for passengers to alight from their vehicles and walk some distance to a shed manned by the soldiers," he explained.
"They identify themselves before they trek some more distance past the checkpoint and then enter their vehicles and move on."
Residents in Maiduguri have been on edge for months over the wave of new attacks and one, Ibrahim Buba, said the explosion rocked the city.
"We later saw two military jets flying southwards," said Ibrahim Buba, who lives nearby.
"One of them later returned and we learnt that the jets were in pursuit of some Boko Haram gunmen that were sighted in the bush, apparently planning to attack the city."
Buhari, who has vowed to crush the militants, is coming under pressure because of the mounting death toll and the military's apparent inability to stop attacks on civilian "soft" targets.
But Nigeria's highest-ranking army officer, Lieutenant General Kenneth Minimah ( Now rtd) told a conference in Abuja that troops had "achieved tremendous success" in recent months.
"Today, their (Boko Haram's) ability to face our gallant troops in any form of combat has been seriously degraded," he said.
"Consequently, the terrorists have cowardly resorted to attacking innocent and vulnerable citizens in markets, places of worship and similar places."