Osun Pays Only December 2014 Salary, Announces Pay Cut For Political Office Holders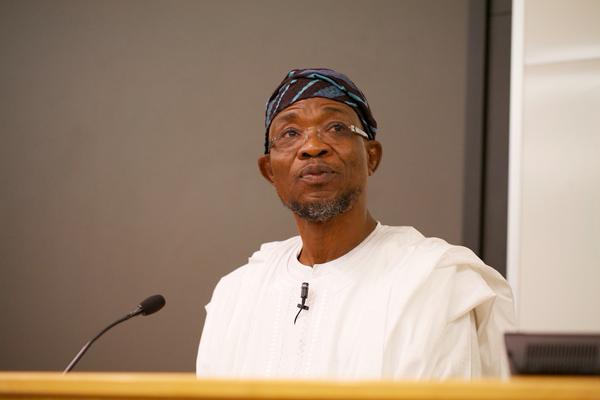 The Government of the State of Osun has announced the commencement of the process of paying the salaries of civil servants in the state.
In a statement issued by the Governor's Office, the government said it is paying the balance of November and and full December salary arrears owed.We must assure our people that serious efforts are on to ensure the remaining months are also cleared.
Also, the government has announced a 50% cut in salaries and allowances of all political office holders in the state.The statement further read that the government, while saddened and troubled by the turn of events in the financial status of the state and the country at large, is taking responsibility for the unfortunate problem and is prepared to meet the challenge head-on.
"Since the inception of this government, we have treated the resources under our control with the utmost respect and disbursed them diligently for the greater benefits of our people. Our mandate had always been to use our God-given wealth to bridge the gap between the downtrodden and the government. "It is very unfortunate that we find ourselves unable to pay our workers their due wages for several months when, in the past, we stood for paying on or before the 25th of each month. We thank the ever gracious
and understanding workers of our state for their patience as we go through this most trying time.
"However, we are glad to announce that we have commenced the process of paying for the balance of November and full December salary arrears for all our workers across the state and the process should be concluded by Friday, July 3rd, 2015. We are able to do this because our partners and creditors have faith in us and we have proven to be responsible and trustworthy.
"We must emphasize at this point: We are not out of the woods yet! Our finances took a dive because we were hit by the shock of the sudden and massive drop in global oil prices while Nigeria also had a Federal Government that failed in its primary responsibility to secure our people and our commonwealth. Thanks to the Nigerian people, that evil leadership has been removed and replaced with a progressive one. That does not translate to instant cure for our near-empty pockets. We must take drastic steps to correct many of our past errors and embrace the true realities of today.
"Therefore, we hereby announce a 50 per cent cut to the salaries and allowances of all political office holders and appointees. This is one of the many steps we are taking to ensure the sustenance of our collective. We are also calling on our people to join us and do their part in carrying the weight of change.
"Austerity stares us right in the face. We must embrace it. We are going to intensify our efforts at prudence and frugality. We will practice self-denial in every way possible. "As we proceed on this journey of self-discovery, we hope to put more and more of our people to work by attracting productive investments to our state. The better part of our resources will go to funding capital projects that will create employment and unlock wealth. The State of Osun will rise from this situation and prosper like never before."