I Am Ready To Buy Arsenal At 'Whatever Price' — Says Billionaire Dangote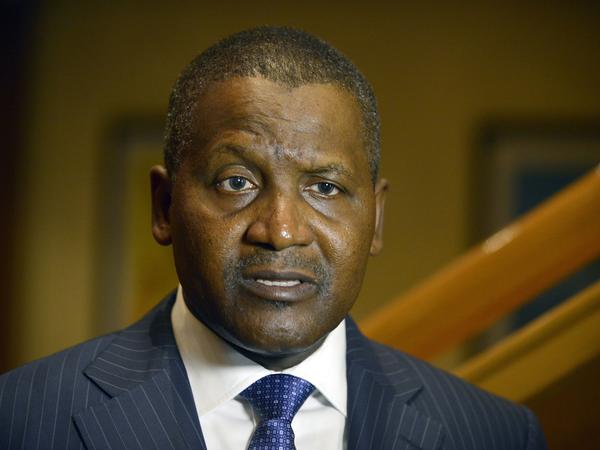 The famous Nigerian billionaire, Mr. Aliko Dangote insists that soon he will have 'enough time and enough resources' to buy Arsenal football club, whatever the price. Mr. Dangote who is 58years old is the Africa's richest man that have amassed a fortune in the region of $18.4 billion (£12.2 billion). He is currently the 67th richest man in the world.
He first spoke of his interest in purchasing the Gunners last month when he admitted that 'one day' he hoped to buy the club, adding that he 'already knew' his strategy to take them forward.
That day may arrive sooner than first expected, with Dangote telling the BBC Tuesday that completion of his proposed oil refinery in Nigeria will provide the funds necessary to launch a takeover of the club. "When we get this refinery on track, I will have enough time and enough resources to pay what they are asking for," he told BBC Hausa.
"There were a couple of us who were rushing to buy, and we thought with the prices then, the people who were interested in selling were trying to go for a kill," Dangote continued.
"We backtracked, because we were very busy doing other things, especially our industrialisation." "They are doing well, but they need another strategic direction," he added.
"They need more direction than the current situation, where they just develop players and sell them." Stan Kroenke is Arsenal's majority shareholder, with the American owning 66.64% of the club's parent company, Arsenal Holdings plc.