Olusegun Adeniyi: Dangote, Adenuga and the Nigerian Condition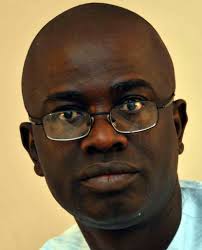 Estimated Reading Time: <1
Last Thursday in Mugher District in Oramia National Region, the Ethiopian Dangote Cement Plant was commissioned by Prime Minister Ato Hailemariam Desalegn. While the ceremony was impressive with the presence of who-is-who in Ethiopia and several top Nigerian business leaders, the subtext came in the opening remark by Alhaji Aliko Dangote that "because of the reliability of power supply of the Ethiopian national grid, our Mugher Plant is connected to the grid for base supply. With the exception of South Africa, all our other plants in Africa including those in Nigeria are connected to our own captive generation for base supply."
That admission brought to fore the challenge of electricity supply in Nigeria and the reason why the cost of doing business in our country has become so high with all the attendant consequences for our economy. Unfortunately, this is an issue for which I have practically been blackmailed into silence because whenever I broach it, I am quickly reminded that the late President Umaru Musa Yar'Adua "caused the problem". While I admit, with a benefit of hindsight, that my late boss made some mistakes in the manner he handled the power sector, the fact also remains that five years after his death no solution has worked which then suggests that the problem might be far deeper than what one man did or did not do.
However, whatever may be the misgivings about the power situation in Nigeria; I was delighted by something that happened when we arrived Addis Ababa at the wee hours of Thursday last week. As we (about 16 of us in the aircraft) switched on our mobile phones, we were immediately connected to the Ethiopian MTN network. As it would happen, the Nigerian MTN line did not work neither did any of the other mobile lines, except one: Globacom! The message from that experience for me was simple: If we apply ourselves enough, we can resolve the power situation the way we have done with telecoms while the example of Globacom teaches that Nigerians have the capacity to play in any sector and be successful.
Unfortunately, here is so much obsessions about politics at a time we should be paying greater attention to the economy. We need to get the power sector right but beyond that, we need to encourage entrepreneurship at every level so that we can put our people to work. That, for me is the value of Dangote and Dr. Mike Adenuga (Jr) who have dared the odds in our country and have succeeded to the extent that their companies are now becoming multinationals within the continent and by so doing, spreading the Nigerian brand.
In his opening remark last Thursday in Ethiopia, Dangote revealed that the Dangote Cement is currently simultaneously setting up new cement plants and terminals across some 16 African countries. "The Ethiopian plant is our sixth offshore plant that has commenced operations in Africa outside Nigeria. The other countries where our plants are currently running include Senegal, Cameroon, Ghana, South Africa and Zambia. In a few months from now, we will also commission our plant in Tanzania. Our plants in other African countries, which are in various stages of construction, are scheduled for completion next year", he said.
With a projection that each of the plants would create thousands of direct and indirect jobs, Dangote disclosed that the Ethiopian project was funded entirely from his company's cash flow and savings without any borrowing. But he lamented a situation in which American citizens could enter almost all the countries within the continent without visas whereas even he is restrained. "We must break down the barriers and borders between our countries, and allow free flow of goods, services and people. For instance, as a Nigerian, I need visas to visit more than half of the 54 African countries, while an Ethiopian needs visas to travel to 78 percent of African countries. As a matter of fact, only 14 out of our 54 African countries (Seychelles, Mali, Uganda, Cape Verde, Togo, Guinea-Bissau, Mozambique, Mauritania, Rwanda, Burundi, Comoros, Madagascar, Somalia and Senegal) offer visa-free or visa-on-arrival access to citizens of all African countries", he said.
I know from experience that anytime I write about Dangote, I get criticised by those who are fixated about the fact that the system has been generous to him. I am well aware of that. But what many ignore, as I usually counter, is that the transition from trading into manufacturing, as Dangote did, was a risky enterprise that required guts and now that it has paid off for him, we should not begrudge him his rewards. Besides, the illustration I often use is the Biblical parable of talents (a most profound teaching by the Lord Jesus Christ) that is set within the context of investments and productivity (Matthew 25: 14-30).
As the parable goes, shortly before embarking on a journey, a rich man delegated the management of his wealth to three servants by giving five talents to one, two talents to another and one talent to a third. While, upon his return, the first two earned him a hundred percent profit on his investments, the third servant who had buried his talent in the ground returned it without profit.
In his exposition on the parable, Hugh Whelchel argues that since the Bible makes it clear that the master understood the capacity of each servant, that then explained the disparity in the number of talents given them. "We want to protest this as unfair. Yet we know this is true from our own experience. But even though we're not created equal in regard to the talents we're given, there is equality found in the Parable of the Talents. It comes from the fact that it takes just as much work for the five-talent servant to produce five more talents as it does the two-talent servant to produce two more talents. This is why the reward given by the master is the same. The master measures success by degrees of effort…The unfaithful steward in this parable didn't so much waste the master's money – he wasted an opportunity", wrote Whelchel.
I have heard stories from some business competitors of both Dangote and Adenuga about how ruthless they can be and I will not defend them on those scores. In any case, Mario Puzo, in his classic, 'The Godfather', has already made it clear that you don't amass stupendous wealth in any society without breaking some rules. But to the extent that fortunes favour the brave, I will say that the duo of Dangote and Adenuga deserve the rewards for all the risks they take.
The point here is simple: For every Dangote and Adenuga that the Nigerian State has given either five or two 'talents', there are thousands of other Nigerian businessmen who have been handed a 'talent' each. And most of them have squandered those 'talents'. Indeed, if a tenth of the number of the people who were handed one 'talent' each had been faithful, Nigeria would be a better country today. Therefore, when many of us argue that we need more Dangotes and Adenugas in Nigeria, we are not talking about the quantum of 'talents' they have been given but rather in the efforts they put in while deploying those 'talents' for the advancement of our society.
More than at any period in our history, we need to grow the economy and put our people to work. Doing that means providing the right environment and encouraging private entrepreneurship at practically all levels. Essentially because of that, this page will begin to focus more on entrepreneurship and I will appreciate inputs from readers who can help identify some of our young business people (preferably under 40) and what they do. Of course, I will do my due diligence before promoting such people but it is time we began to celebrate Nigerian business owners who employ our people and are adding value to our society.
If anything, the Ethiopian trip opened my eyes to the self-abuse to which some of our successful business owners subject themselves. We arrived Addis Ababa and checked into the Sheraton Addis by 2.30am on Thursday, left the hotel by 7am for the two-hour bus-ride to the cement plant, concluded the ceremony by 1pm, got back to the hotel at about 3pm, picked our luggage and headed for the airport. By 4pm we were already airborne and we arrived Nigeria by 8.30pm same day! That, I understand, is the kind of crazy schedules Dangote keeps almost every day. As for the reclusive Adenuga, he is hardly ever seen because he is always minding his business, literally and figuratively.
Yet, if tasked, I can list more than a hundred Nigerians who are billionaires yet have no daytime job and they hardly task themselves beyond playing golf, attending parties and giving in to all forms of vanities. These are people who employ no more than drivers, cooks, gardeners, stewards and the likes—personal staff who merely minister to their indulgences and those of their families.
Thanks to social media, at least many Nigerians have read about some idle oil barons who waste hundreds of thousands of dollars ferrying around some super models in their private jets from Monaco Grand Prix to Horse races in London. We also know of those who sponsor hundreds of their friends to go and attend the wedding ceremonies of their children in Dubai. Many of these characters, creations of the Nigerian State and its rent system, have no visible investment anywhere within our country and they create no jobs. Yet, to the extent that the challenge of the moment is that of how far individual beneficiaries of state patronage are prepared to go in investing their advantages in productive enterprises, we must commend both Dangote and Adenuga.
Even their most implacable foes would concede that the duo have made the great crossing from passive receptacles of state patronage into active engines of economic productivity and growth. In addition, both men have been creative and innovative in their chosen areas of investment. The important lesson therefore is that no matter the source of their wealth, the Nigerian business oligarchs cannot defy the fundamental ethics of capitalism which are hard work and discipline. Those are the attributes that have set Dangote and Adenuga apart from the rest.
_____________________________________________________________________
The Verdict Written By Olusegun Adeniyi and Culled from Thisday; olusegun.adeniyi@thisdaylive.com
Disclaimer
It is the policy of NewsWireNGR not to endorse or oppose any opinion expressed by a User or Content provided by a User, Contributor, or other independent party. Opinion pieces and contributions are the opinions of the writers only and do not represent the opinions of NewsWireNGR.