Miley Cyrus Poses Naked As She Covers Paper Magazine & Talks Her Own Sexuality: "I Admire Women In A Different Way"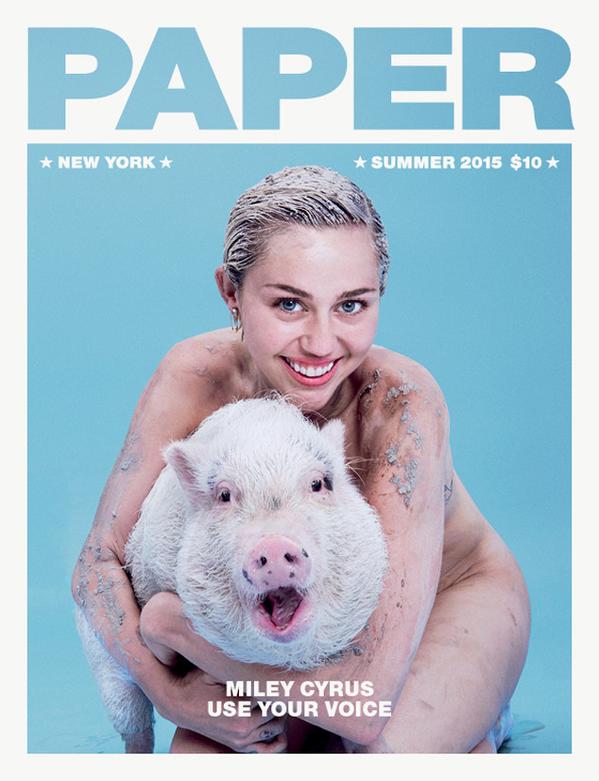 Estimated Reading Time: <1
Miley Cyrus is letting it all hang out—literally and figuratively according to E! News. The 22-year-old not only strips down for her photo shoot inside of Paper magazine, wearing pretty much nothing but war paint, but she's also not censoring herself when it comes to the issues she's most passionate about: social and sexual equality.
Having recently launched the Happy Hippie Foundation, which is designed to raise funds and awareness for homeless and LGBT youth, Cyrus explains to the magazine that she felt compelled to do something after the news of Leelah Alcorn's death went viral.
"We can't keep noticing these kids too late," she says.
She shed even more light on the growing issue when she encouraged 22-year-old Jesse Helt, one of California's many homeless youth, to accept her VMA for "Wrecking Ball" last summer. "I felt like I was witnessing a modern-day 'I Have a Dream,' and it had nothing to do with me," she tells Paper.