Rivers Assembly Declares Local Govt Poll Illegal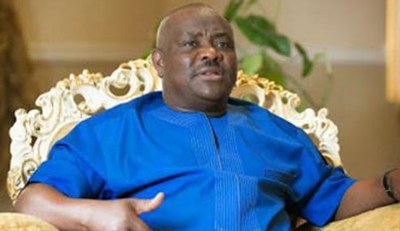 Estimated Reading Time: <1
The Rivers state House of Assembly has paved the way for the state Governor, Nyesom Wike, to dissolve the local government councils reconstituted by the former Governor, Chibuike Amaechi, six days to the end of his tenure.
The assembly, in its sitting on Monday, declared the May 23 council elections in the state illegal and passed a resolution directing the state governor to dissolve the state Independent Electoral Commission (RSIEC).
The assembly also directed the governor to sack the state Judicial Service Commission (RSJSC) for its role in the protracted crisis in the state judiciary.
The resolutions came after principal officers of the RSIEC and RSJSC appeared before the lawmakers following their summons.
Twenty-nine out of the 32 members of the 8th Assembly took the resolution after grilling the officers for hours, about their activities in the commissions.
Speaker of the House, Ikuinyi Ibani, who stated that the assembly would remain "thorough, fair and clear in its proceedings", divided the House after the submissions of the Leader, Martins Amaewhule, and his deputy, Lolo Denabari, that the officers violated their oaths of office.
Ibani cautioned: "There are certain things you don't have to let to occur while you hold a position of trust. It is my belief that any decision we take on the floor of this chamber is true and in the best interest of the state. It is not witch-hunting. The documents we have showed a different thing. We must deepen democratic values as lawmakers.
"Going by the resolution of this House, we do resolve that the Governor of Rivers State, Chief Nyesom Wike, is hereby given the power to remove the members of the Rivers State Judicial Service Commission (RSJSC) from office."