John Fashanu Reportedly Arrested Over Petition Filed By Estranged Wife Abigail Igwe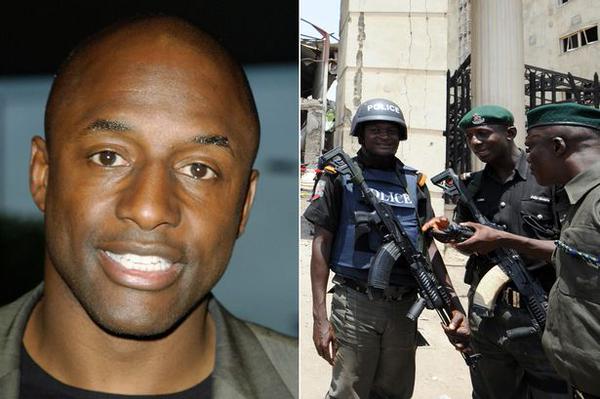 Estimated Reading Time: <1
The marriage saga between John Fashanu and his estranged wife Abigail Igwe has taken another dimension as the police have been invited into the matter.
According to the Exclusive reports by Mirror UK, the estranged wife Abigail yesterday Saturday May 30,2015 allegedly tried to get the popular sports Ambassador arrested over fabricated issues relating to football fraud and possession of a gun.
According to a petition written to the police by Abigail, it states that John Fashanu is in possession of unlicensed gun and has also plotted a move to send footballers abroad without passports.
The head of Media to John Fashanu, Mr Micheal Success When contacted
said " This is another frustrated trick by Abigail, my boss' ex-wife to bring him down…yes Fashanu was invited to the Central police station based on the petition but he was able to clear the air. Its true the company has a licensed gun for protection over attacks like this from a frustrated woman"
He added that the case of sending footballers abroad without passport is unfounded and unspeakable. Micheal further lamented the unforseen dangers and threats of the embattled estranged wife towards the Ambassador, as the desperation to bring Fashanu down is indeed shocking.
"Fashanu is know all over the world and his positive antecedents in sports development in Africa speaks volume of his personality, I won't be surprised if Abigail accuses him of kidnapping soon because an old woman is never old when it comes to the music she knows how to dance very well" said Micheal Success.