I Have Your Records, If You Dare Probe Me – Amaechi Tells Wike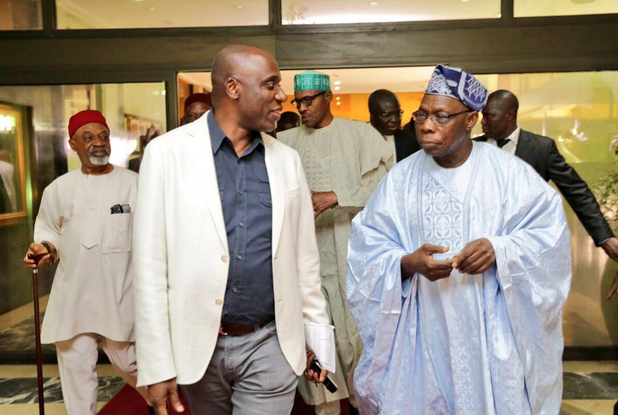 Estimated Reading Time: <1
Governor Chibuike Amaechi of River State has dared his incoming successor, Chief Nyesom Wike, to go ahead with his threat to probe his administration, saying he has Wike's records at the time the Governor-elect served as Chief of Staff between 2007 and 2011.
Speaking during one of the programmes organised by Committee of Friends to mark his 50th birthday in Port Harcourt on Tuesday, Amaechi noted that he did not use his tenure to probe the past administration in the state as such exercise might be a waste of time and resources.
According to him, "I heard that Wike says he will probe me. I have not asked him not to probe me. He should remember that he was my Chief of Staff for four years; I have my records on him. He should go ahead".
He held that the Rivers people would not applaud him on the basis of how many people he had probed but for his accomplishments in office.
"Go and check, the road leading to Wike's father's house, I constructed it. But in front of that same house, a relation of mine was killed on election day," he pointed out.
Amaechi went on to accuse leaders of the Peoples Democratic Party, PDP, for instigating violence in the state, especially before the last general elections. He wondered why people would not mind killing others because of their personal ambition.
Detailing two gruesome killings in the state, he said, "Why will people, because of their personal ambition, not mind killing other people? They gave me all kinds of names but none could accuse me of killing anyone. I have never killed in my life and I will never kill. But because of someone's personal ambition, human lives mean nothing to some people".
Insinuating that the PDP must have something to hide by its opposition to the setting up of a panel to probe the pre-election and election day killings in the state, the governor said, "They went and got a kangoroo judgment stopping the panel from sitting, but we appealed the judgment and the court gave the go ahead for the panel to sit."