Lagos Firm Sets To Sue BABCOCK University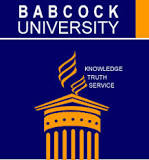 Estimated Reading Time: <1
Press Releases
The Management and Board of Directors of NQB8 Limited wish to make known to the public the unethical conduct, unexcused failure to committed duty and perpetual violation of contract terms by the Management of Babcock University having exhausted every known avenue to make peace.
On 30th July 2014, Babcock University and our organization entered into a service level agreement to develop and manage an encompassing user friendly/interactive online application form portal to ease students' admission process of the University. Our organization deployed human and capital resources into this task believing the institution is an ivory tower of integrity, having been advertised as one which places premium on truth, transparency and dignity in labour. Alas, we were shocked to discover the contrary.
The said application was agreed upon via a consensual no-duress sessions and terms of the contract was reviewed extensively by the institution before execution. To our utmost dismay, our organization woke up to an email claiming arbitrary cancellation of the painstaking work without any forewarning which contravenes paragraph 8 of the service level agreement.
We see this act as not just an affront to our organization but a concretization of rumors alleging decades of sharp practices, indiscipline and shortchanging within the ranks and files of the institution, a reflection we saw during the negotiation and counter negotiation period where vested interests, who felt threatened by the development of the application portal which among other things sought to block the financial loopholes in the previous platform did all to frustrate process.
Our attorney has already written to Babcock University giving the institution a 14 days ultimatum to rescind this felonious decision. This public apprise is now issued to guide members of the public in dealing with the institution.
Signed
Omololu Oduyoye
Director, NQB8 Limited