'A Democratic Coup' NANS Slams Rabiu Kwankwaso For Removing The Portraits Of President Jonathan Before May 29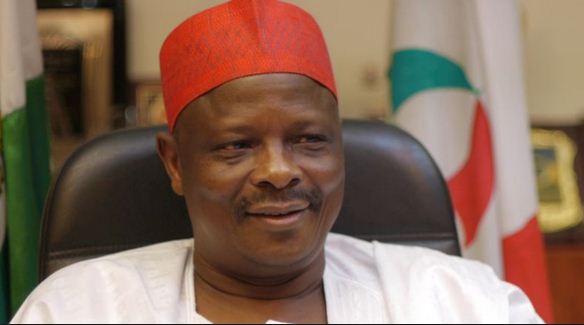 Estimated Reading Time: <1
by Chukwu Obi
The National Association of Nigerian Students (NANS) Zone B has condemned in strong terms what it described as the undemocratic behaviour of some Kano State Government officials accused of removing President Goodluck Jonathan's portraits from government offices in the state.
In a statement issued in Owerri, the Imo State capital, by its Public Relations Officer, Pedro Obi, the organisation said removing a sitting President's portrait is demonic, petty and a coup in a democratic setting.
" This is celebration taken too far and should be condemned by all sane mind in the country," the students body added..
It therefore called on Gov. Rabiu Kwankwaso of Kano State, who is a Senator – Elect, to immediately revert the action, fish out the culprits and mete out adequate punishment to the overzealous officials responsible for the action.
"As a former Deputy Speaker of the House of Representatives, we believe Kwankwaso should know better the position of the law with respect to transition, as Nigerian students in the eleven States of South South and South East outrightly reject this palace coup in Kano State.
"It should be noted that if this fails, it is capable of generating bad blood among the peace loving people of South South and South East region of the country. This will no doubt set a negative precedence against the democratic culture that President Goodluck Jonathan had cultivated and nurtured in pre and post 2015 general election," the statement said.
To pitch for editorials, Opinion and Exclusive gists, send to editor@newswirengr.com, we will follow up on the story……