Incredible!!! Kris Jenner Reportedly Had An Affair With Khloe's Ex, Then Son in-law, Lamar Odom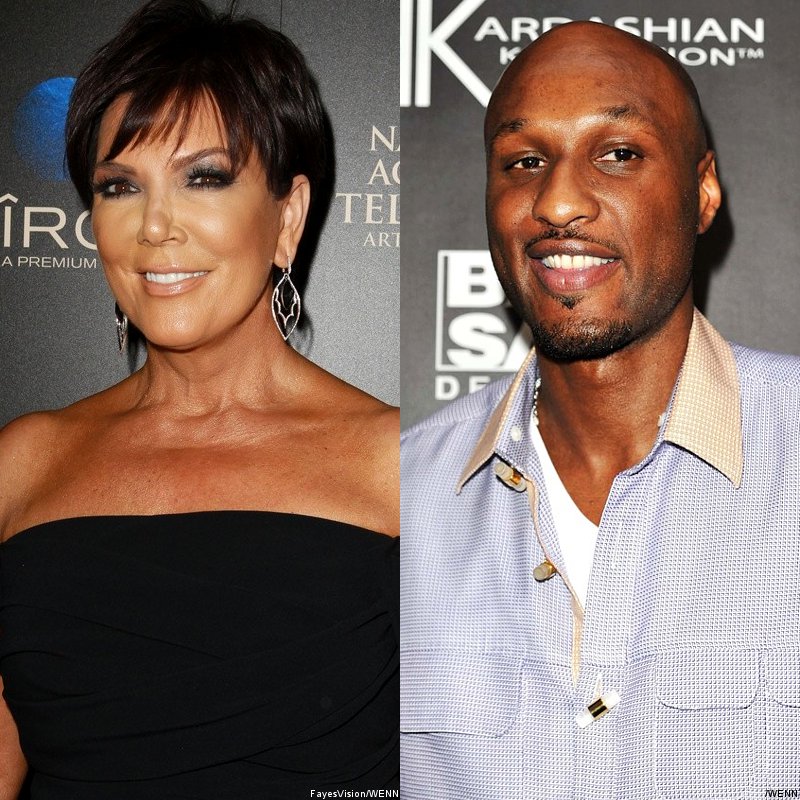 Estimated Reading Time: <1
by Zenith Oduah
Reports making rounds from STAR MAGAZINE as quoted by mediatakeout reveal that Khloe Kardashian's mum – Kris Jenner and her daughter's ex Lamar Odom had a secret affair …
The alleged affair is said to have happened in the Spring of 2014, a few months after Khloe, 30, had filed for divorce against Lamar.
He was in a "dark place" at the time, after being publicly shamed for cheating on Khloe and for secretly doing drugs, including crack, which led to the demise of his basketball career.
"Kris knew how to get in touch with Mara – and how to do it without Khloe knowing. She had been reaching out to him to lend her support for a long time." the source says. "Lamar never responded to her, until out of the blue, he suddenly agreed to meet her. He was feeling alone, and she offered him a shoulder to cry on . . . [and] one thing led to another," the source claims to have heard.
It was 59 year old Kris, the insider claims, who apparently took their relationship to the next level. "She's relentless and doesn't know when to stop," says the source. Lamar, on the other hand, "realized he'd made a mistake the minute it happened." But despite Lamar's regret over the fling, he and Kris may have continued their affair for two months.
________________________________
Meanwhile, Kris Jenner Had Always Wanted Khloe Kardashian To Cut Ties With Lamar Odom When The Two Had Problems
READ……
A friend of the Kardashian family tells HollywoodLife.com EXCLUSIVELY, "Khloe in no way wants to get a divorce. Kris on the other hand is all for it. She thinks Khloe should call it quits with Lamar — maybe that will be his wake-up call."
Kris must be worried sick about her daughter, who has been crying non-stop and losing more weight. It's understandable that Kris wants Khloe to be happy and healthy. It must also be frustrating that Lamar is in such denial.
"Kris just thinks enough is enough. If Lamar doesn't want help, then Khloe should end their marriage now! It's tough for the other family members because they all really like Lamar, they want to help him, they want him to get help. But in the end it comes down to family, they are going to support Khloe first and foremost," explains the friend.