'Brace Up For The Back Seat': Mark Tasks PDP Lawmakers To Prepare For Opposition Role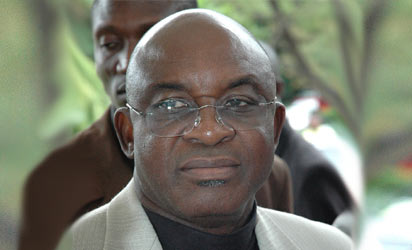 Estimated Reading Time: <1
Senate President, David Mark, has called on the Peoples Democratic Party, (PDP) to brace for the role of a credible opposition and put the failures of the last elections behind them.
The ruling party lost the March 28 presidential election to the opposition All Progressives Congress. The PDP also lost control of the majority in both the Senate and House of Representatives.
Mr. Mark, who would become an ordinary member of the Senate from June, told senators and House of Representatives-elect at a parley in Abuja at the weekend to accept their status as opposition.
"We must accept the ups and downs as an opposition party. That is what the PDP is now. We must remain a united family and face the reality," he said.
The Senate President stressed that the not-too impressive showing of the PDP in the last elections may in the long term be a blessing to the party and the nation, "because we are going back to the drawing board to do a critical review and fashion out a blue print that would get us out of the woods for good."
He added, "The role of Opposition is strange to us but it is not a death sentence. We should be ready for the challenges. "We are prepared to play a credible opposition. I believe the nation and indeed Nigerians would be the best for it."
However, Mark bemoaned the bickering within and among party faithful who he said had been trading blames over its poor showing at the polls.
He said there "there is no need weeping over lost opportunities or mistakes of yesterday. The failure of yesterday should be our lesson for a better today and a triumphant future."
He called on all the members of the PDP to bury their hatchet and resolve to work together for a united and progressive party for the future.