PDP Governors Insist Muázu, Other Officials Must Go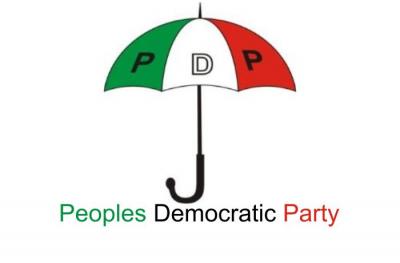 Estimated Reading Time: <1
Outgoing governors of the Peoples Democratic Party (PDP) and members of the party's National Working Committee (NWC) are set for showdown, following the party's defeat at the recently conducted general elections, Daily Trust learnt yesterday.
At a meeting of PDP governors and NWC which held in Abuja, the outgoing governors resolved to move against NWC members by asking them to resign from their posts, following the party's defeat at the polls.
The governors arrived at the decision at a separate meeting they had after initially meeting with the party's national leadership.
A source, who craved anonymity, said the outgoing governors wanted to hijack the party before the expiration of their tenure on May 29.
However, it was gathered that the NWC has vowed to resist any attempt from, any quarters, to terminate its tenure before its expiration in 2016.
The NWC, it was gathered, would rather convene a public hearing on the 'collapse' of the party. An analysis of events leading to the failure of the party will determine whether it is the governors or the NWC members that are at fault, as the governors are alleging, the NWC members believed.
The NWC blamed the governors for the party's defeat, saying they did not do their homework well ahead of the polls.
A reliable source within the party said that the NWC members were not willing to, opting rather to bow out honourably, next year.
NWC also claimed that the PDP governors, during the party's primary polls, fielded unpopular candidates as their anointed candidates to succeed them in office, leading to the party's failure to win the majority of states across the country.
Meanwhile, it was feared that the crisis in the party may pave way for another gale of defection of party members to the All Progressives Congress (APC) which will be forming the government at the centre on May 29, and other political parties.