Buhari Does Not Have That Power To Send Anybody To Prison- Asari Dokubo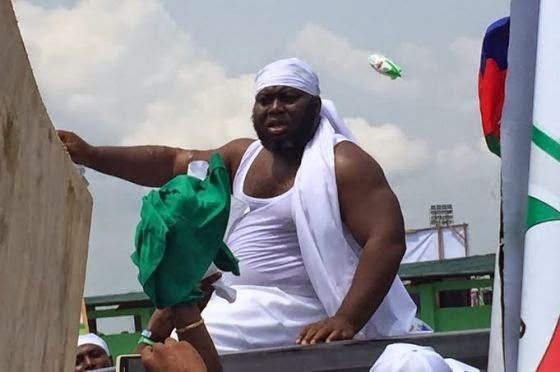 Estimated Reading Time: <1
by Zenith Oduah
A former president of the Ijaw Youth Council and leader of the Niger Delta Peoples Salvation Front, Alhaji Mujahid Asari-Dokubo, has boasted that he is not afraid of the president-elect, Muhammadu Buhari, as he does not have the power to send anyone to prison.
He further warned that if the president-elect turns out to be a Pharaoh (Dictator), he will find a Moses (Deliverer) in Dokubo.
The Niger Delta former militant leader stated this while responding to a Facebook follower's (Mohammed Kabir Ibrahim) comment threatening that Buhari will throw him in jail.
Dokubo further boasted that he is waiting for the president-elect if he decides to be a Pharaoh.