"Boko Haram Terrorists Run Out Of Arms, Ammunitions" — DHQ Say Terrorists Now Using Bow And Arrows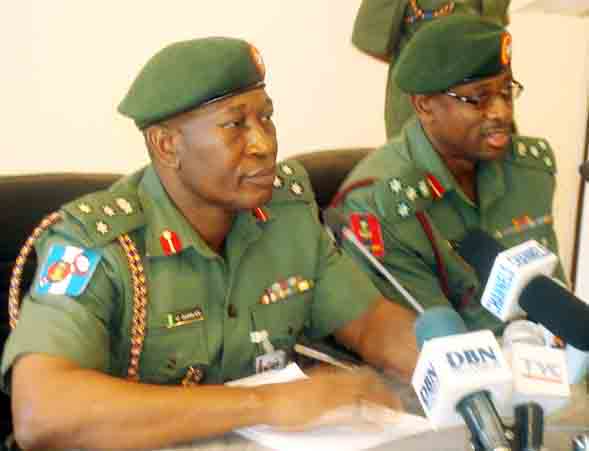 by Musa Abdullahi
Director Defence Information, Major General Chris Olukolade confirmed to newsmen in Abuja that ground troops with support from air strikes have stormed the forest, smoking the terrorists out of their hideouts.
Olukolade said "the Boko Haram terrorists have run out of arms and ammunitions as the military have intensified attacks on Sambiza Forest".
"You can find more than 500 of the insurgents with only few of them having rifles and even when one or two of them have rifles, they have no ammunitions. It is just like somebody holding a stick…, as they have run out of ammunitions, because the usual supplies they get are not forthcoming.
"I am optimistic that the military will succeed by killing many of these sect members who have been terrorising residents in the past three years from the forest," he stated.
According to him, "the Boko Haram terrorists have only bow and arrows, matchetes, daggers and other local weapons, as they have run out of arms and ammunitions and were roaming about in the bushes of the villages along the fringes of the Sambiza forest."