I Was Dating Emma Nyra, I Spent Almost N30million On Her – Ubi Franklin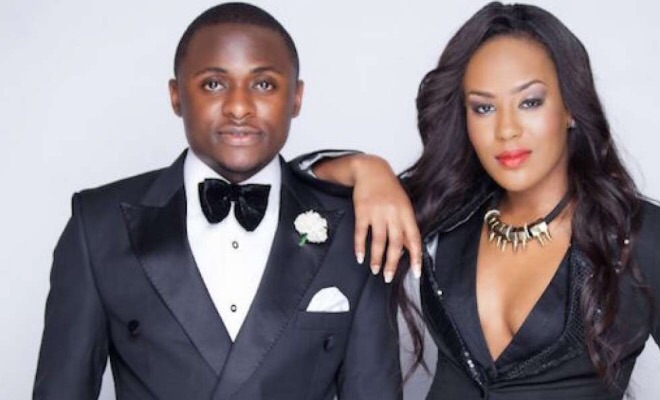 Estimated Reading Time: <1
Earlier yesterday, former Made Men Music Group (MMMG) artiste Emma Nyra denied dating her former boss Ubi Franklin in an interview with Golden Icons.
The singer swore she never dated Ubi but doesn't mind dating Iyanya, Lynxxx or Reminisce.
Probably feeling disrespected, Ubi Franklin who normally keeps his relationships under wraps, has decided to let the cat out of the bag. The newly engaged label executive revealed he was sleeping with Emma Nyra and managing her brand at the same time.
Speaking with TheCable in a tell-it-all interview, Ubi disclosed he and the US returnee were actually an item as most fans and industry pundits suspected.
In his own words, "I was dating Emma Nyra and the relationship didn't go as I thought it should have gone. When you're dating somebody and you are the boss, there are things you can't tell your wife or your girlfriend. But if you say it to an employee you are dating, they tend to misbehave. Like, if you tell the others to do something, they will obey without thinking about it. It's not only me but it has happened to a lot of people, but that is the business lesson I've learnt in my life."
Ubi who managed to keep the relationship under wraps futher stated the relationship affected his life adversely.
According to him, "That relationship made me cut off a lot of people and it also made me feel like everybody wanted the same 'cake' I was having. I spent a lot of time trying to beef people when I am not supposed to. It really dealt me a big blow. I decided in the end that it doesn't make any sense and we both understood that and moved on."
Ubi futher admitted he made terrible business decisions by investing so much money on his former girlfriend. Claiming he spent close to N30 million on Emma Nyra, Ubi said, "I don't think that I have spent as much money on Iyanya as I've spent on Emma Nyra. Emma has like nine videos at about N3.5m."
Ubi however seems to have moved on as he recently proposed to Nollywood actress Lilian Esoro and they are both planning to tie the knot later this year. He met his wife-to-be at a friend's party and promptly told her he was interested in marriage and soon enough they maintained a low-key relationship until they both made their relationship public.
Ubi who is obviously love-struck praised his new girlfriend describing her as someone he has always wanted. He quipped, "She's everything I can ever ask God for. She's very brilliant, she can cook. She's usually quiet and more reserved. She's not one of those actresses who are just out there and all over the place. She's very subtle with everything she does."