#NigeriaDecides: Over 300 million Twitter Impacts Recorded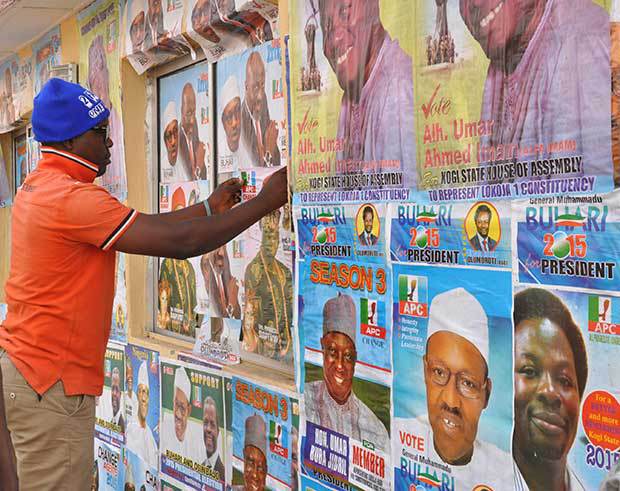 Estimated Reading Time: <1
by Perkins Abaje
Highlights of the 2015 National and States election in Nigeria.
Social media played an important role in helping voters make decisions during the 2015 elections in Nigeria and also, helped political parties push out their manifestoes and programmes.  This report is research based and will cover some basic trends and activities that took place in Nigeria pre and post elections.
This report covers major political parties such as PDP and APC and also, election stakeholders such as INEC and various election monitoring situation rooms.
Major trending hashtags
#NigeriaDecides, #LagosDecides, #DeltaDecides, #2015Elections, #Nigeria2015, #GEJWinsIt, #BabaWhenYouWhereGone, #ChathamHouse to mention a few.
Data and conversations
Major stakeholders in the 2015 electoral process (the Independent National Electoral Commission (INEC), politicians/political parties, the electorate, and Civil Society Organizations) made all-encompassing use of social media platforms. Each of these stakeholders used the social media platforms to achieve a sum of interconnected goals and objectives.
For instance, INEC used social media platforms basically to share information on the elections-related issues and receive feedbacks from the public on the performance of election officials and the processes. In related view, Politicians/political parties used social media platforms primarily as a tool to reach out to voters and canvass for support. For the records, Nigeria witnessed the highest ever Twitter conversations compared to the 2011 general elections. Over 600 million unique Twitter users were reached in Nigeria and across the world on Election Day (March 28 and April 11, 2015).
On March 28 election, INEC had 90,363 Retweets (73.18%) and 32,315 Retweets (73.88%) during the gubernatorial elections respectively.
About 10,740,120 Twitter users contributed 2 or 3 tweets that generated over 60 million recorded reach.
o   Nigerians appear to tweet more from Android (65%), TweetDeck (25%) and others (15).
o   Overall estimated original Tweets 31.20%, Retweets (63.21%), and Replies (6.56%).
o   About 25% of Twitter users voted during the national and states election. They helped in circulating real-time election information with photo tags.
o   Nigerians tweeted more during the process when election results were filtering in. Over 200 million impacts recorded.
o   Most active political party handles were @APCNigeria and @PDPNigeria with over 298 million impacts.
o   About 37% watched and shared humorous (meme) or parody videos online dealing with political issues
o   About 39% watched and shared informational videos via Twitter, Facebook and Instagram that explain a political issue.
o   Major news platforms also engaged in using social media during the 2015 elections
o   Over 25 Twitter accounts were verified: @inecnigeria, @INECAlert, @vanguardngr, @channelstv, @situationroom and others.
o   Nigeria and #NigeriaDecides hashtag trended worldwide for over 48hrs on Election Day and after.