Two PDP Lawmakers Tussle For Certificate Of Return In Enugu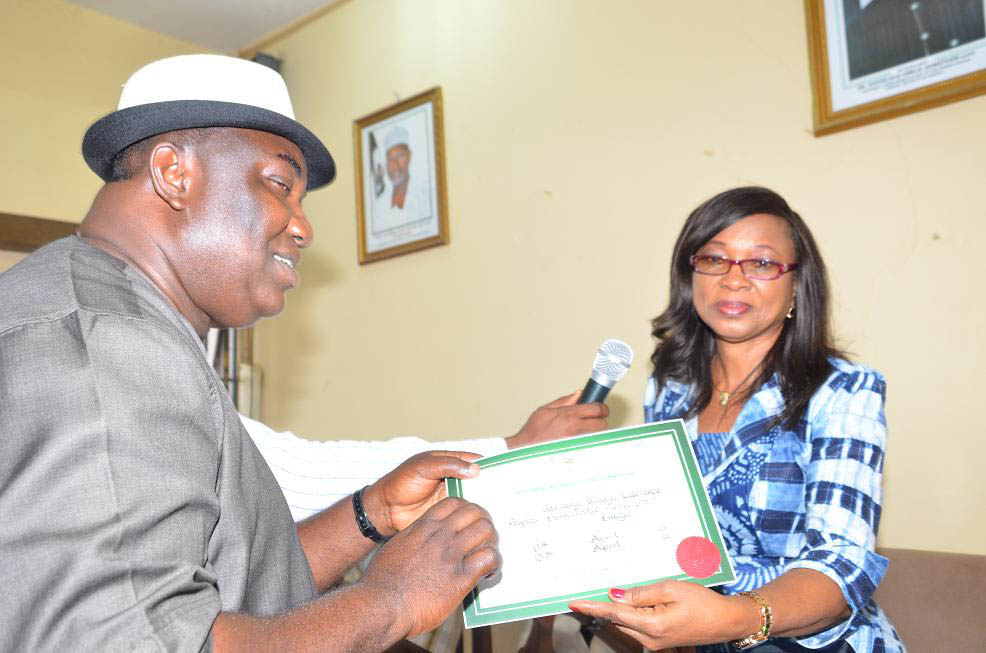 Estimated Reading Time: <1
by Chris Nomjov
Two Peoples Democratic Party (PDP) aspirants, Ikechukwu Ugwuegede and Patrick Asadu, staged a mild drama at the head office of INEC in Enugu on Friday.

Both men availed themselves to collect the certificate of return for the Nsukka/Igboeze south federal constituency during the issuing of certificates of return to the governor-elect and national assembly members-elect.

However, Gladys Nwafor, the INEC National Commissioner for Enugu, Imo and Ebonyi, refused to release the certificate to either of them despite their pleas.

Ugwuegede and Asadu have been engulfed in a legal tussle over the party's candidature for the election.

Asadu, a member of the house of representatives, secured a ruling at the Federal High Court sitting in Abuja recognising him as the right candidate for the election but Ugwuegede appealed the ruling.

After the mild chaos was contained, The INEC Commissioner, Mrs. Nwafor went ahead to issue Certificate of Return to other elected candidates. She appealed to other elected officials to fulfill their campaign promises to the people, describing the day as unique for INEC and the government of the state.

"We are here to give certificates of return to whom the electorate has given the mandate to serve," she said.

"It has not been an easy task for both the commission and the contestants. I call it a divine mandate to serve the people.

"Enugu state is one of the most peaceful states and I am happy to be associated with the state."

In his acceptance speech, Ifeanyi Ugwuanyi, the governor-elect, promised to deliver selfless service to the people and take the state to the next level.

Ugwuanyi assured the people of a transparent and an all-inclusive government.

"On behalf of everyone elected, I will like to say a big thank you to the God of David and Abraham for making this day possible," he said.

"We will not fail you. I want to thank INEC for delivering credible and transparent elections. The people have spoken and God has sealed it."

Gilbert Nnaji who represents Enugu east and Chukwuka Utazi elected to represent Enugu north, received their certificates.

Other national assembly members-elect who received their certificates are Chime Oji (Enugu north/south), Kingsley Ebenyi (Enugu east/Isi-Uzo) and Chukwuemeka Ujam (Nkanu east/Nkanu west).

Stella Ngwu (Igboetiti/Uzo Uwani), Dennis Agbo (Udenu/Igboeze north) and Dennis Amadi (Udi/Ezeagu) also received their certificates.

Meanwhile, Ike Ekweremadu (Enugu west senatorial zone) and Toby Okechukwu (Oji River/Awgu/Aninri constituency) were absent during the presentation.