Clash Of Ideas Already! Saraki Differs With President-Elect Buhari On Assets Declaration As A Means Of Ending Corruption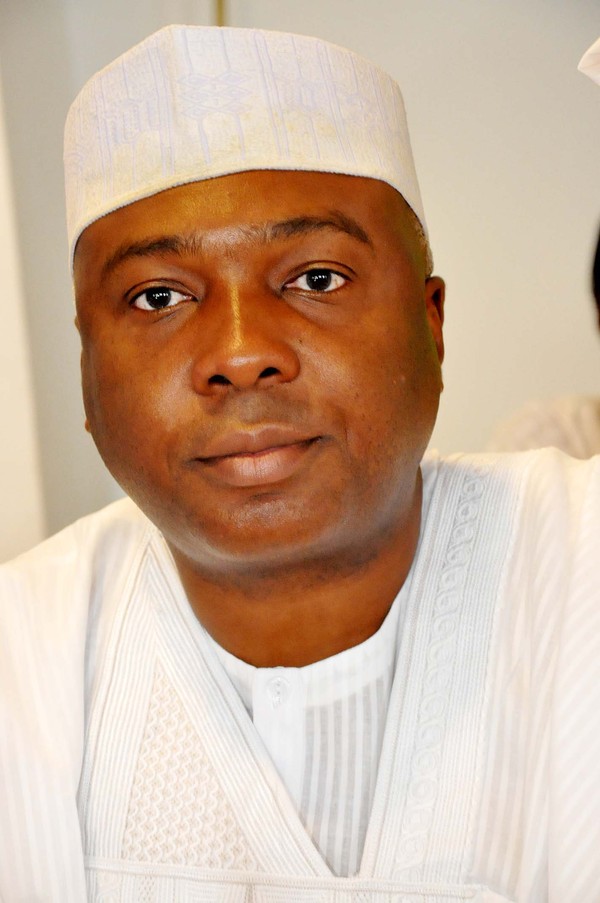 There seems to be a clash of ideas already in the camp of the All Progressives Congress (APC), as Senator Bukola Saraki has stated that declaration of assets by politicians and public office holders would not make anyone less corrupt or accountable to the people.
His remarks differ with those of President-elect, whose opinions in recent times, suggest that his cabinet members will declare their assets, as a way of curbing public corruption in the country, when his regime takes flight on May 29th.

Saraki who made this assertion in an interactive session with Tribune said "I don't think it is declaration of assets that would make you less corrupt or more accountable."
However, made this claim against the declaration by President-elect, Gen Muhammadu Buhari that anyone who must work with him should declare his assets publicly in order to halt corruption and enhance transparency.

"I pledge to publicly declare my assets and liabilities, encourage all my appointees to publicity declare their assets and liabilities as a pre-condition for appointment." Buhari stated.

Meanwhile, the All Progressives Congress, (APC) Senator observed that declaration of assets should not be taken as an issue.

He said "I think it is your own individual commitment to your party and leadership provided."

"Leadership is very important because the leader leads by example. Honestly, things will change. Instead of sitting with the president to seek favour, you come home and sit down with your people so that you can have the better chance of winning election." He added

Saraki representing Kwara Central senatorial district noted that the key areas which would be addressed by the incoming APC-led government are the issues of corruption, security and jobs for youths in the country.

He noted that "There would be zero tolerance for corruption and because of the backdrop of that, you begin to see revenue coming up and you will have more money for infrastructural development.