President Jonathan Explains Why He Conceded Defeat To Buhari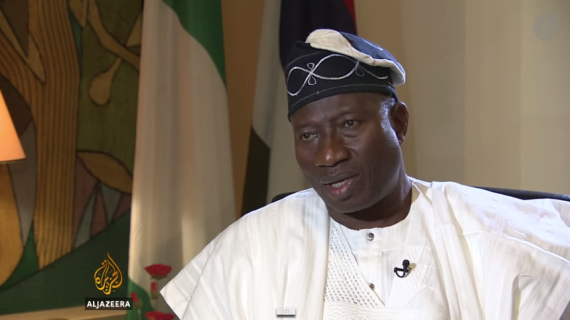 by Musa Abdullahi
President Goodluck Jonathan has revealed why he conceded defeat to President-elect, Muhammadu Buhari.
Jonathan placed a congratulatory phone call to Buhari on Tuesday, March 31, 2015, after losing the March 28 elections.
The President gave reasons for his action on Thursday, April 16, 2015, in response to comments made by the French ambassador to Nigeria, Denis Guaer.
"Nigeria is not only an economic power in the world today, but also a great democratic example. And it is all by your effort, Mr. President. The last elections and your response was truly a great achievement and you will always be remembered for it," Guaer said.
In response Jonathan said:
"Since I assumed duty, I have been involved in quelling political crises in some African countries and I know what they passed through and what some are still going through. If you scuttle a system for personal ambition, it becomes a collective tragedy."
"You need to have a nation before you can have an ambition. It should always be the nation first. You don't have to scuttle national progress for personal ambition. Democracy has to be nurtured to grow. Strong democratic institutions are the backbone and future of our democracy. They must be protected and nurtured. As for me, as a matter of principle, it is always the nation first."
Jonathan lost to Buhari by over two million votes and will formally hand over to the incoming president on March 28, 2015.