Nigerian Customs Release Obasanjo's Autobiography , My Watch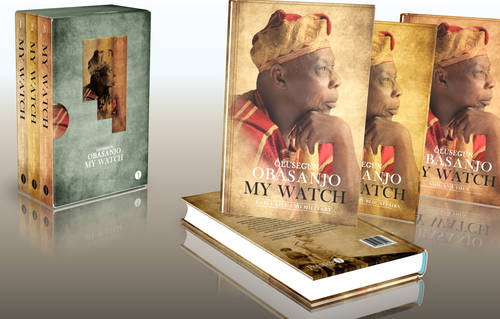 by Musa Abdullahi & Agency Reports
The Nigeria Customs Service on Thursday said that it had released former President Olusegun Obasanjo's autobiography titled, My Watch.
The News Agency of Nigeria reported that the NCS Comptroller-General, Alhaji Dikko Abdullahi, made the disclosure to newsmen when he inaugurated two new patrol boats of the service in Lagos.
Abdullahi said that the container was released following the vacation of an FCT High Court order restraining the former President from publishing, printing or offering for sale, his autobiography titled, "My Watch'' on Tuesday.
"Customs got the initial order of the court to stop the container and now that the court asks us to release the container, so be it," he said.
Justice Valentine Ashi had ordered the release of the books which had been in the custody of customs.
Ashi, in a ruling, upheld the argument by Obasanjo's counsel, Kanu Agabi (SAN), that the court was misled into granting the orders on December 5 and Decemeber10, 2014.
The court had granted the orders on December 5, 2014, restraining Obasanjo from publishing his book in the country pending the determination of the suit filed against him by a chieftain of the Peoples Democratic Party, Buruji Kashamu.
Despite the December 5 order, Obasanjo proceeded to launch the book on December 9 in Lagos, a development that prompted the court to make the orders of December 10.
Ashi also restrained the comptroller-general from charging demurrage on copies of the book already confiscated.
Abdullahi described the new patrol boats acquired by the service as equipment needed to perform its exemplary functions in line with President Goodluck Jonathan's transformation agenda for the service to excel.
He said it took two years to build the boats, adding that the Customs supervised the construction of the boats to meet it specification.
"We have two boats for now. We will watch their performance and see if there is need to have more.
"With the performance of the boats government will not hesitate to give us more money to buy more," he said.
He recalled that one of the boats was named after nine customs officers killed some years ago by smugglers of petrol on the high sea while they were on official duty.
"It is a bad memory. Nine of my officers were really killed on the high sea by smugglers who were carrying petrol."