'Nigeria's Inflation Rises To 8.5% In March' National Bureau Of Statistics Reveals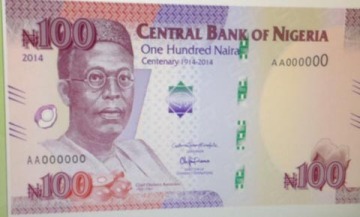 Estimated Reading Time: <1
by Chukwu Obi
Nigeria's National Bureau of Statistics, NBS has revealed that the Consumer Price Index (CPI) which measures the country's inflation rate has moved up from 8.4 per cent rate recorded in February to gain a marginal increase putting it at 8.5 per cent in March.
The statistical agency stated that the development shows that this is the fourth consecutive Month of a faster increase in the Headline Index to reach the highest inflation rate recorded for the year.
It will be recalled that the naira has suffered huge decline in recent times, amid the tense political climate preceding the countary's presidential election and the central bank's efforts to manage the currency as oil prices fell.