EU Election Observers Request Investigations Into 'Severe Problems' From Rivers And Akwa Ibom Elections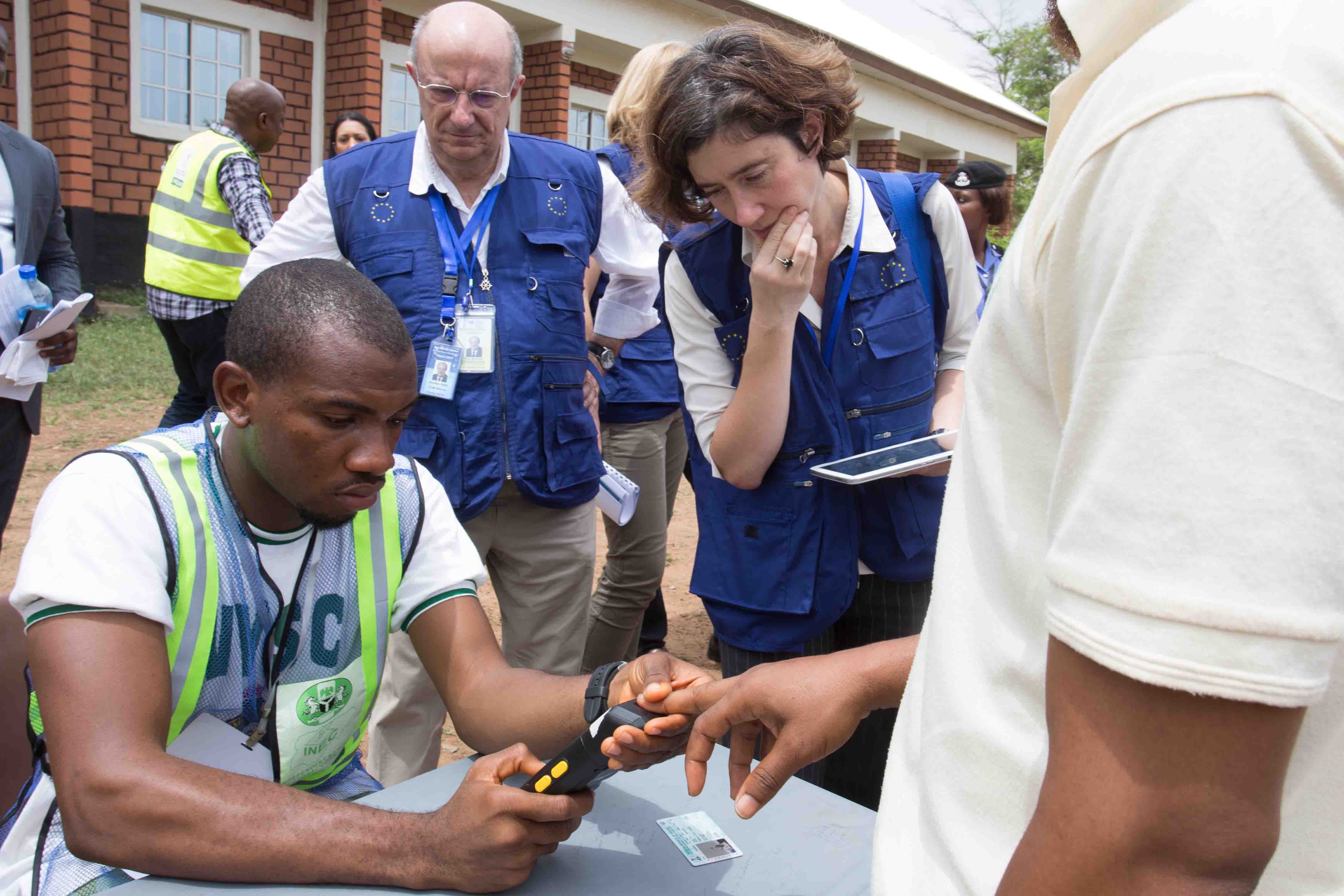 Estimated Reading Time: <1
By Chris Nomjov
The European Union Election Observation Mission to Nigeria has called for investigations into 'severe problems' characterised the just concluded polls in Rivers and Akwa Ibom states.
In its preliminary report on the elections issued on Monday, the EU EOM which deployed observation missions for the polls across Nigeria, said though it saw no evidence of centralised rigging, it however noticed some attempts to manipulate the polls.
The EOM which noted this in Abuja on Monday during a press conference addressed by Santiago Visas, its Chief Observer however noted that last Saturday's poll was an improvement over the 28 March presidential and national assembly elections.
Chief Observer, Santiago Fisas, noted that the April 11 governorship and state House of Assembly elections witnessed "more efficient polling" although there were "increased incidents of violence and interference?."
?"Credible reports show that problems were very severe in Rivers and Akwa Ibom states. These warrant further investigation," the statement quoted Fisas as saying on Monday during the presentation of the mission's second preliminary statement in a press conference in Abuja.
He noted that there was remarkable improvement on  the conduct of the April 11 governorship and state Houses of Assembly elections over the ?March 28 presidential and federal legislative polls.
The EU representative, who said his team would remain in Nigeria to monitor the election petition process, added that there was still a need for "systematic improvement" on the electoral process.
The statement read in part, "Overall the 11 April election process appeared to be more efficient, with polling staff working diligently and improvements evident in the more timely opening of polling sites. However our findings also show space for systemic improvements. Procedural shortcomings continued to be prevalent.
"Card reader fingerprint verification was sometimes problematic; party agents were at times seen interfering in polling officials' work, and essential ballot checks were not consistently performed during counting and collation."
He also encouraged those with grievances to address them through official channels. The Chief Observer called on candidates, parties and citizens to respond peacefully to the results," the Mission concluded.
The preliminary statement will be followed by a final report, with recommendations for consideration by the Nigerian authorities, to be presented to the public at a later stage.